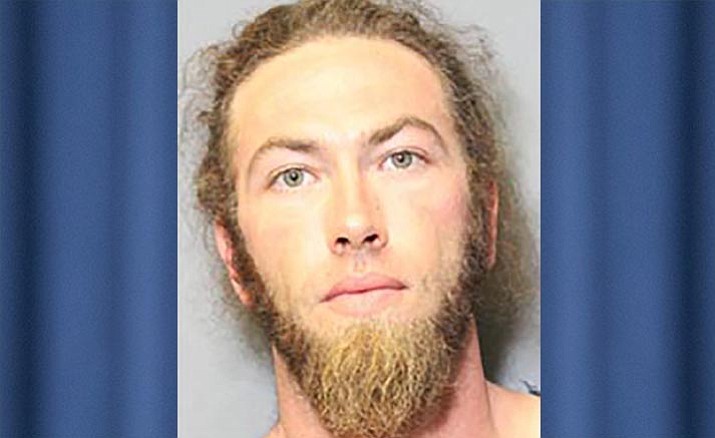 Originally Published: August 22, 2017 2:20 p.m.
CAMP VERDE – Levi Phillips, 34, of Cottonwood, appeared in court before Judge Michael R. Bluff at Yavapai Superior Court in Camp Verde for his case's first management conference Monday. Phillips is currently held on a $40,000 bond.
Phillips is charged with aggravated assault with a deadly weapon, assault and disorderly conduct for allegedly shocking his roommate with a Taser and then stabbing him, charges to which he pleaded not guilty in July.
Defense attorney Ryan Stevens stood in for colleague Bruce Griffen, who is assigned to Phillips' case, and asked for a 30-day continuance as Griffen is involved with a jury trial in Maricopa County.
The incident reportedly occurred in the early morning of July 9. Phillips had been out drinking earlier in the evening, according to a news release from the Cottonwood Police Department. Phillips had first allegedly shocked his 26-year-old roommate with a Taser. A short time later, Phillips came out of his bedroom and jumped the victim in the kitchen, stabbing him in the neck, according to the release.
Phillips immediately fled the area in his vehicle. Phillips later returned to his residence and was arrested, according to police.
Phillips' second case management conference is set for Sept. 25.