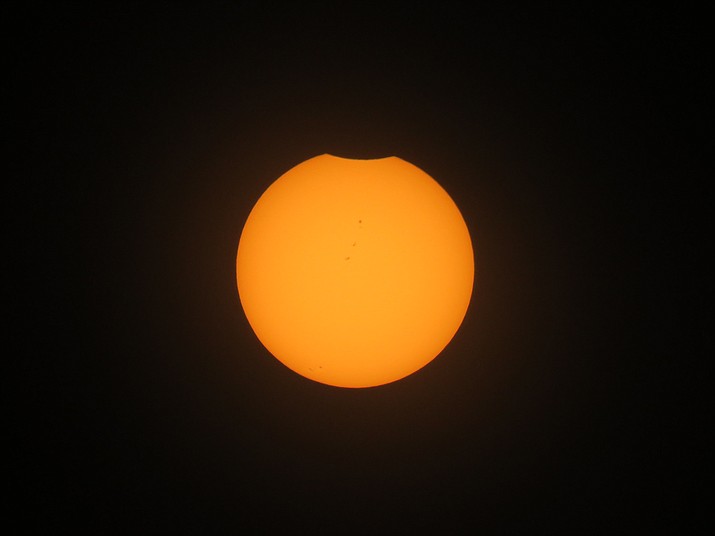 Originally Published: August 28, 2017 7:44 a.m.
First Bite is a term more often associated with fishing than with astronomy, but the very first occlusion of the sun by the moon during an eclipse is known by the same term. In the case of the eclipse of August 21, 2017, I found it interesting that the first bite happened at the very top of the sun here in Arizona. The moon came across from the top down, and from left to right as it progressed. Even with our 67% coverage, it was phenomenal.
Melissa Bowersock is a photographer and multi-genre author with multiple novels and non-fiction titles to her credit. For more information, visit her web page at www.newmoonrising.net.
More like this story