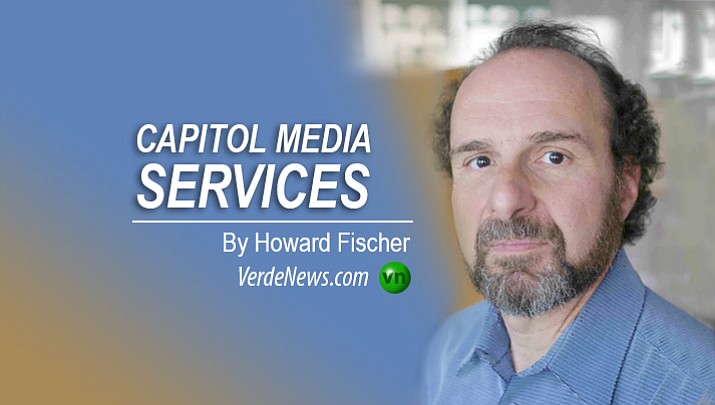 Originally Published: December 2, 2017 2:17 p.m.
PHOENIX -- A first-term state lawmaker wants to curb the ability of those accused of sexual harassment or rape to buy silence from their victims.
The proposal by Rep. Maria Syms, R-Paradise Valley, would prohibit enforcement in Arizona of so-called "non-disclosure agreements,'' where complaints of this kind are settled out of court -- or even before a lawsuit is actually filed -- with financial settlements conditional on the victim keeping the entire incident secret. She called those agreements a "sexual predator loophole.''
"They fly in the face of our state's overriding interest in public safety and making sure these sexual predators can't pay their way out of liability or shield themselves from public view,'' Syms said.
HB 2020 would declare that any agreement that "restricts the disclosure of factual information that is related to an allegation of or attempted sexual assault'' to be contrary to state policy.
That would not preclude a victim from voluntarily deciding she or he wanted to keep information about the incident secret. But if the victim later decided to come forward, the alleged assailant could not cry "foul'' -- or revoke the deal -- because her legislation would make such confidentiality agreements "void and unenforceable.''
But if the perpetrator is an elected official, there would be no opportunity to even propose a non-disclosure agreement: Any such deal would be illegal. She said elected officials should be held "to a higher standard.''
Syms said she believes the time is ripe for the discussion.
"We're at a historic moment in our national dialog with respect to sexual harassment, sexual assault and these confidentiality agreements that have allowed sexual predators to continue victimizing people,'' she said.
Syms said these agreements leave future potential victims unaware that the person with whom they are dealing has a history of harassment or even rape. And that, she said, means they cannot take the necessary steps ahead of time to protect themselves or even avoid the situation entirely.
"I think it's a good moment for us to look at this issue and make sure that we continue to shed a light on these bad actors so they cannot go forward and use these confidentiality agreements to shield themselves from public view,'' she said.
Syms acknowledged that there could be some opposition to what she is proposing -- and not just from those who are the assailants. There's also the question of the desire of a victim to settle a complaint quickly -- and privately.
"I didn't want to preclude anybody's right to enter into contracts,'' Syms said. "People do it all the time.''
But she said there's a balancing act here.
"The question is, is the state's overriding interest in public safety in keeping these sexual predators away from future potential victims, does it override the interest of these individual parties in hushing up the wrongdoing?'' Syms asked.
The legislation does have an exception in cases where the victim is a minor or in instances where other existing state laws may shield the identity of victims.
So has Syms been a victim of harassment?
"Let me answer it this way: I think you would be hard pressed to find a woman with a 25-year career who has not been the victim of harassment,'' she responded. "So, of course.''
On Twitter: @azcapmedia