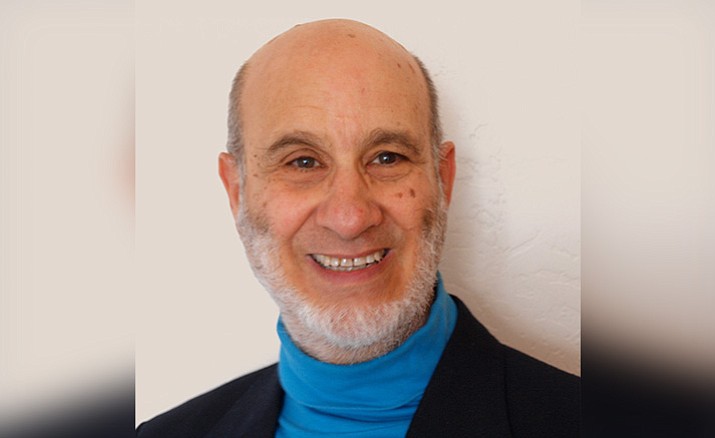 Originally Published: December 5, 2017 3:12 p.m.
The Cottonwood Community Band is pleased to introduce their new conductor for the season beginning in January 2018. Dr. Sy Brandon, of Cottonwood, will take over the conductor's podium from Will Norris, who has conducted the community band for the last five years. Mr. Norris and his wife will be moving to Phoenix. The Cottonwood Community Band has made great strides under the direction of Will Norris who has been a joy to play for.

Dr. Brandon is the holder of a Doctor of Music degree from the University of Arizona and has more than 50 years of broad experience in the field of music. He is a published author, an award-winning composer, a retired teacher, a seasoned performer, and most importantly for the community band, he is an experienced band conductor, having conducted or guest conducted at virtually every level in the music industry. He's not new to this community band as he was the tuba player and served on the board of directors for several years before being forced to stop playing for medical reasons. The band is happy to welcome back an old friend in a new role.

Dr. Brandon is already changing things up by introducing new ideas for the band, including a twice per year preseason band camp in January and August that will have musicians returning to the basics of making and understanding music. Using materials provided by the band musicians will revisit basic skills that are often taken for granted, such as listening, intonation, phrasing, and syncopation. Brandon compares this camp to baseball's spring training, where experienced players focus on the basics of throwing, catching and hitting until it becomes second nature. Dr. Brandon will conduct the classes himself at Cottonwood Middle School's music room. Classes will run from 7-9 PM on Monday evenings beginning on January 8.
In addition to the band's current members this preseason will be open to high school music students and any former musicians in the Verde Valley communities who might like to return to making music and will be offered free of charge. Most of the community band musicians are former high school or college players who returned to playing their instrument after significant time away. These free group music lessons will be an excellent way for former musicians to ease back into playing before perhaps joining the band.

Interested parties should email CottonwoodCommunityBand@Gmail.com to sign up.

The Cottonwood Community Band will perform its annual Christmas concert Sunday, Dec. 10, 3-4 p.m., at the Cottonwood Recreation Center, 150 South 6th Street, Cottonwood. All concerts are free.
More like this story