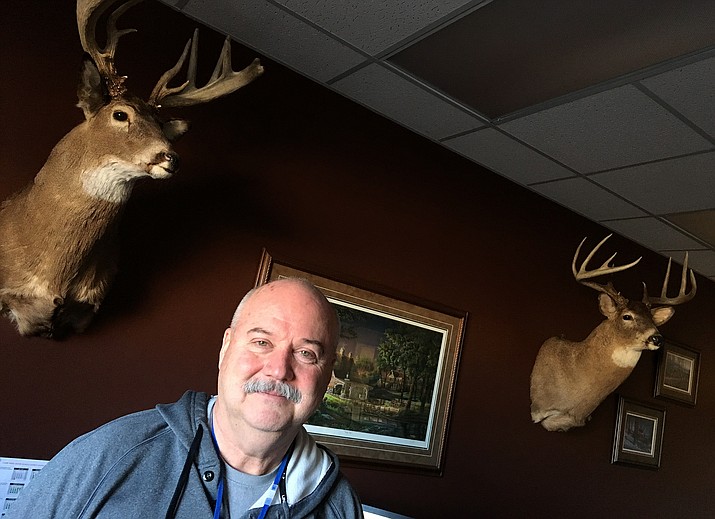 Originally Published: December 9, 2017 4:13 p.m.
CAMP VERDE – It's not a zero-percent chance that Dr. Dennis Goodwin returns next year to Camp Verde Unified School District.
But it's pretty close to zero.
Tuesday, the Camp Verde Unified School District superintendent will officially tell the governing board that he will "fulfill his current contract which ends on June 30, 2018, and "not accept a follow up contract extending past that date."
"I will complete my current contract that is in force at this time and appreciate the board for the pleasure of working here at Camp Verde Unified School District," Dr. Goodwin stated in a letter that is part of the school board's Dec. 12 agenda packet.
A matter of semantics?
The Camp Verde school board's Dec. 12 agenda states that Dr. Goodwin's letter of intent is "to not seek a contract renewal."
But would the superintendent respond to the offer of a new contract from the board?
"A new contract, that could be different," Dr. Goodwin said. "I would listen to an offer."
Speaking for herself but not for the collective board, CVUSD Board President Christine Schneider said there is "no way I'm going to let [Dr. Goodwin] go without a fight."
"This district's children need him," Schneider said Friday. "I stand by Dr. Goodwin and what he's done, and where [the district is] going."
In his third year with the district, Dr. Goodwin had previously served as superintendent with the New Richland Heartland Ellendale Geneva School District in Minnesota.
Though he grew up in Tucson, Dr. Goodwin had spent the prior 27 years in Wisconsin and Minnesota. Dr. Goodwin said he will look "primarily at Midwestern schools" to continue his career.
"So much of what superintendents deal with, they deal with it alone," Dr. Goodwin said. "I miss the Midwest in the fall, being in a tree stand bow hunting. It's such a recovery time for me."
-- Follow Bill Helm on Twitter @BillHelm42