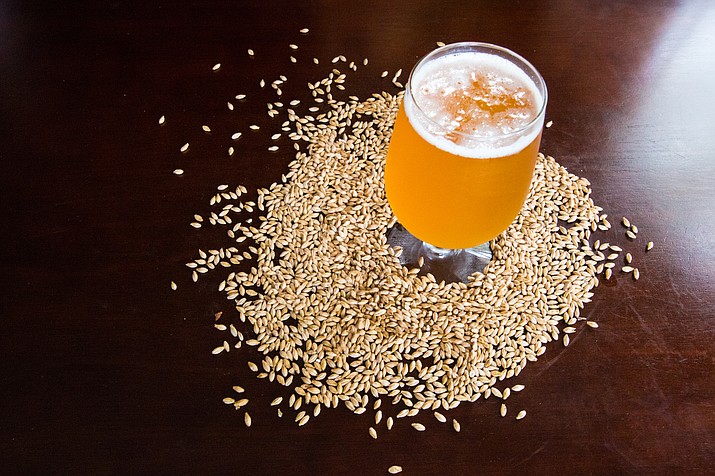 Originally Published: December 9, 2017 4:02 p.m.
CAMP VERDE – A Camp Verde startup is utilizing Arizona's love of beer to increase flows in the Verde River.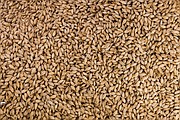 Self-described as "market-based river conservation," Sinagua Malt began in 2015 with co-founders Chip Norton, the Verde Conservation District Supervisor, and Kim Schonek, the Verde River Water Transactions Manager for the Nature Conservancy.
In effort to rewind the decline of river flows, Schonek collaborated with Hauser & Hauser Farms to plant 15 acres of malt barley in February 2016.
The farm switched from alfalfa, which uses flows in the summer, to barley – which uses less water and peaks water usage in March. The improvement to irrigation practices leaves more water entering the Verde River in the summer, when water levels are critical.
"We only buy grain that puts more water in the Verde River in the summer," Norton said.
After the success in yielding a high-quality product, Schonek and the farm coordinated again to plant 144 acres of barley in January 2017.
It was then that Norton, along with fellow director Steve Ayers, began developing a business plan that included a malt house.
Now, Sinagua Malt is preparing for the three-step process of germinating the harvested barley, otherwise known as malting. After steeping, pulling rootlets and kiln drying, the malt is ready for fermenting by craft brewers. Ayers roughly estimates the process will begin in early 2018.
The craft beer industry boomed in Arizona the last few years – in 2011, there were 34 craft breweries in Arizona. As of 2017 there are 118, according to the Brewers Association.
While the craft beer industry slowed down in 2016, craft beer sales still increased by 6.2 percent nation-wide.
Sinagua Malt's processed malt will be sold to Arizona breweries, according to Norton.
"It's strictly a local thing. Craft brewers love using local grain to brew their beer," said Norton.
From beginning to end, the malt process is a win-win for Arizona farmers, environmentalists, brewers – and the Verde River.