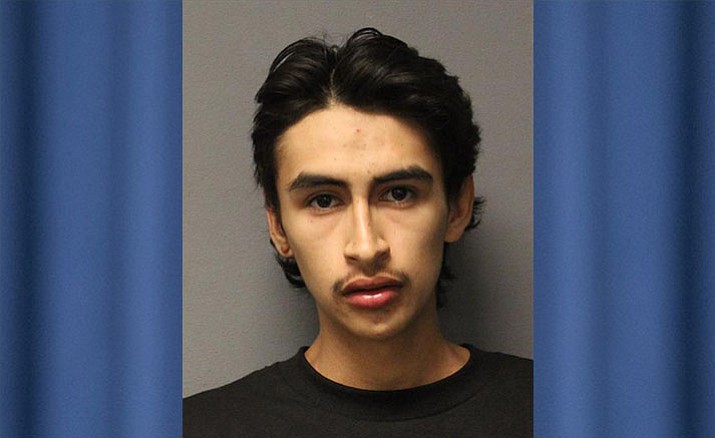 Originally Published: December 9, 2017 4:26 p.m.
CAMP VERDE – A trial date for Gary Devin Amaro-Godoy, 18, was set on Monday by Judge Michael R. Bluff at Yavapai Superior Court in Camp Verde. Amaro is one of three men who were indicted regarding a Clarkdale burglary that occurred in June.
Victims of the burglary were present in the courtroom.
Amaro's trial is scheduled for May 30, 2018 through June 1, 2018. Pretrial conferences were set Feb. 5, 2018 and May 7, 2018.
On Nov. 22, Amaro's co-defendent Tyler Ray Sessler, also 18, pleaded guilty burglary, theft, tampering with evidence and criminal damage involving the incident in Clarkdale. Amaro was previously offered a plea deal by the State. He faces a max sentence of 8.75 years if found guilty at trial.
According to court indicting documents, Amaro, Sessler, and a third man, Anthony Jimenez, were involved in stealing jewelry, firearms and other items from a Clarkdale home located on the 700 block of Reta Street.
On June 26, Clarkdale police responded to a call about a burglary. According to the police report, the caller reported that the back window of their neighbor's home was broken and that the suspects left in a "newer" white BMW.
Police confirmed with the homeowners that guns had been removed from the residence.
Clarkdale Police later identified the suspects as Amaro, Sessler and Jimenez.