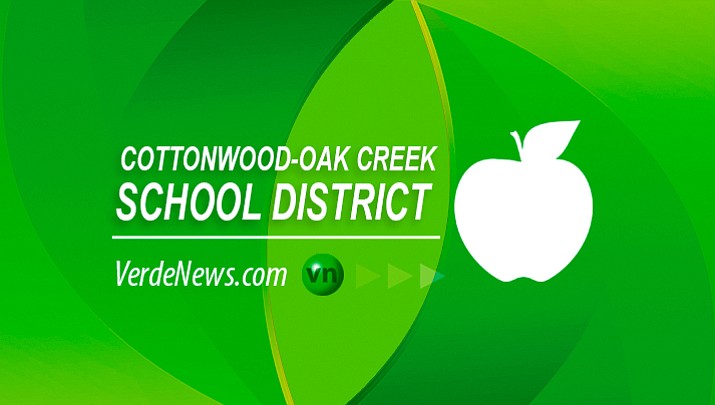 Originally Published: December 12, 2017 12:03 p.m.
COTTONWOOD – At the end of the day, the burden is on Steve King to decide if it is best to merge three of his district's schools into two K-8 schools.
Ask the superintendent of the Cottonwood-Oak Creek School District, and he'd likely say it's no burden at all – or at least it's a good burden to have.
"I'm not there yet, meaning I'm not ready to make a recommendation," King said on Monday. "But we're making progress."
King will ultimately tell the school district's governing board what he believes is best for the district's children moving beyond the current school year.
But the superintendent will also say that he relies on his administration, as well as the community, to help him see issues from more than one perspective.
This is why the district's administration has implemented a six-person Parent Advisory Committee to help make his task easier.
As a focus group
Since the Nov. 29 public forum to consider the pros and cons of merging Dr. Daniel Bright School, Cottonwood Elementary School and Cottonwood Middle School into two K-8 schools, Jak Teel, Clark Boyce, Connie Calhoon, Christina Montiel, Chrystie Sutter and Bethany Campista have been tasked with providing additional information from the community's perspective.
Teel said he sees the committee's main function as a "focus group" to help facilitate discussion on the possible K-8 restructuring, how to orchestrate the change while creating the best opportunity for the district's students to succeed.
"By thinking ahead and thinking through potential outcomes, we can ensure the best solution arises out of these discussions," Teel said.
Montiel said she joined the committee because "it is important to be a part of our children's education as they are our future generations."
Best interests of all the children
Though his son is 4 years old and not yet in school, Clark Boyce said that by participating in the Parent Advisory Committee, he can help make sure "the changes taking place are in the best interest of all the children this is affecting now, and for those that follow in the years ahead in terms of education and developmental levels."
Boyce said he thinks the public "understands why this change is being discussed and they see a lot of benefits to it.
"But there are going to be some changes that will make some parents/families unhappy," Boyce said. "There is no way to make 100 percent of all the parties involved in this proposal happy, but there never is in these situations."
Boyce also said that as a member of any advisory committee, it's his responsibility to "work with everyone to minimize that discomfort as much as possible and help them understand the importance of this change to their children and the community."
-- Follow Bill Helm on Twitter @BillHelm42