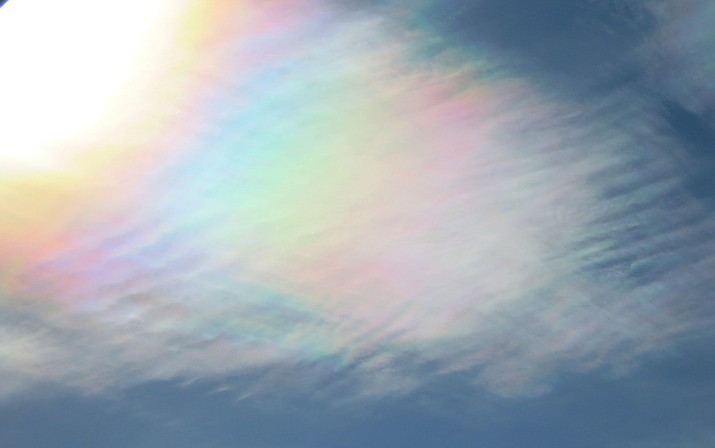 Originally Published: December 18, 2017 1:16 p.m.
Sometimes the sun, the clouds, the time of day and the angles all line up together to create ephemeral beauty in the sky. These rainbow clouds are not particularly rare, but we may miss them because of their proximity to the sun. The bright light makes them hard to catch, as well. I had to take 10 or 15 shots to get one good one.
Melissa Bowersock is a photographer and multi-genre author with multiple novels and non-fiction titles to her credit. For more information, visit her web page at www.newmoonrising.net.
More like this story