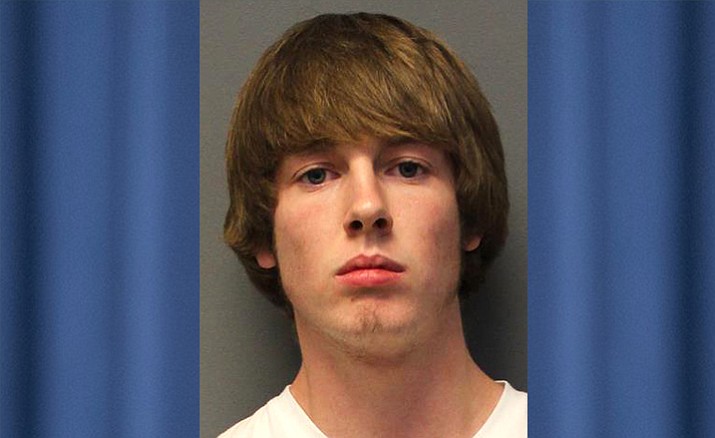 Originally Published: December 19, 2017 1:24 p.m.
CAMP VERDE – Tyler Ray Sessler, one of three teens accused in a Clarkdale burglary, was sentenced to 90 days in jail and five years of probation by Judge Michael R. Bluff Monday.
Sessler pleaded guilty to burglary, theft, tampering with evidence and criminal damage on Nov. 20. The monetary cost of the stolen items was greater than $4,000 but less than $20,000.
June 26, Clarkdale police responded to a call about a burglary at a home located on the 700 block of Reta Street. According to the police report, the caller reported that the back window of their neighbor's home was broken and the suspects had fled.
Police found "SELF PLAY" freshly spray-painted on the burglarized home's shed. A brick had been thrown through a backyard window and muddy footprints were found leading into the home. Dried blood was found on a shade near the window.
Police confirmed with the homeowners that guns had been removed from the residence, as well as jewelry and other belongings.
Clarkdale Police later identified the suspects as Sessler, 18; Gary Amaro, 18; and Anthony Jimenez, 19.
Evelyn Wilburn, a victim of the burglary, gave a statement in court. She and her husband share the Clarkdale home Sessler pleaded guilty to breaking into.
"Home is place you should feel safe. For us, not anymore," Wilburn said. "They stole guns that belonged to my husband's father and uncle. This young man needs more punishment than probation … he is a criminal."
Defense attorney Tony Gonzales cited Sessler's age and remorse as mitigating factors. The defense also requested work release for Sessler.
"I'd like to say I'm honestly sorry for this … I just want to come back from this best I can," Sessler said.
Bluff then moved on to sentencing.
"It's too bad we don't know where those guns are," Bluff said.
After sentencing Sessler to 90 days in jail and five years of probation, Bluff granted Sessler eligibility to apply for work release.
Sessler is responsible for $50,000 in joint restitution with co-defendants Jimenez and Amaro.
Jimenez is currently undergoing medical evaluation. Amaro's case is set for a three-day trial from May 30, 2018 to June 1, 2018.