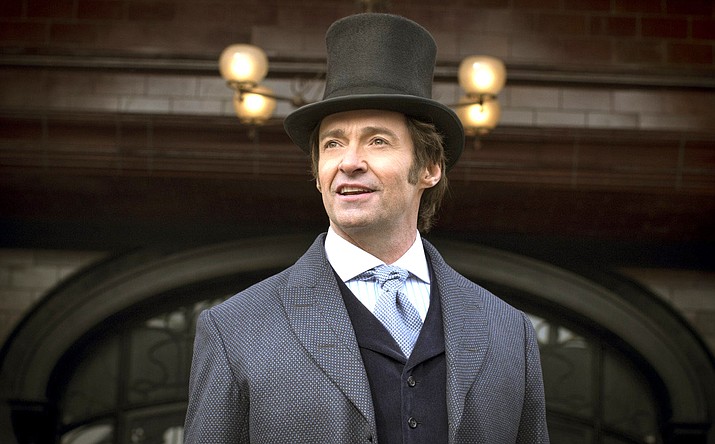 Originally Published: December 23, 2017 9:31 a.m.
The Greatest Showman
Twentieth Century Fox
Director: Michael Gracey
Writers: Jenny Bicks, Bill Condon

Producers: Laurence Mark, Jenno Topping, et. al.
Cast: Hugh Jackman, Michelle Williams, Zac Efron, et. al.
Inspired by the imagination of P.T. Barnum, The Greatest Showman is an original musical that celebrates the birth of show business and tells of a visionary who rose from nothing to create a spectacle that became a worldwide sensation.
Rated PG for thematic elements including a brawl.
All the Money in the World
TriStar Pictures

Director: Ridley Scott
Writers: David Scarpa, John Pearson
Producers: Ridley Scott, et al.
Cast: Mark Wahlberg, Michelle Williams, Charlie Plummer, et. al.
Rome, 1973. Masked men kidnap a teenage boy named John Paul Getty III (Charlie Plummer).
His grandfather, Jean Paul Getty (Christopher Plummer), is the richest man in the world, a billionaire oil magnate, but he's notoriously miserly.
His favorite grandson's abduction is not reason enough for him to part with any of his fortune.
All the Money in the World (2017) follows Gail, (Michelle Williams), Paul's devoted, strong-willed mother, who unlike Getty, has consistently chosen her children over his fortune.
Her son's life in the balance with time running out, she attempts to sway Getty even as her son's mob captors become increasingly more determined, volatile and brutal.
When Getty sends his enigmatic security man Fletcher Chace (Mark Wahlberg) to look after his interests, he and Gail become unlikely allies in this race against time that ultimately reveals the true and lasting value of love over money.
Rated R for language, some violence, disturbing images and brief drug content.
Molly's Game
STX Entertainment
Director: Aaron Sorkin
Writers: Molly Bloom, Aaron Sorkin

Cast: Jessica Chastain, Idris Elba, Kevin Costner, et. al.
Molly Bloom, a beautiful young Olympic-class skier, ran the world's most exclusive high-stakes poker game for a decade before being arrested in the middle of the night by 17 FBI agents wielding automatic weapons.
Her players included Hollywood royalty, sports stars, business titans, and finally, unbeknownst to her, the Russian mob.
Her only ally was her criminal defense lawyer Charlie Jaffey, who learned that there was much more to Molly than the tabloids led us to believe.
Rated R for language, drug content and some violence.
In the Fade
Magnolia Pictures
Director: Fatih Akin
Writers: Fatih Akin, Hark Bohm
Cast: Diane Kruger, Denis Moschitto, Numan Acar, et. al.
Katja's life collapses after the death of her husband and son in a bomb attack. After a time of mourning and injustice, Katja seeks revenge.
Rated R for some disturbing images, drug use, and language including sexual references.
More like this story