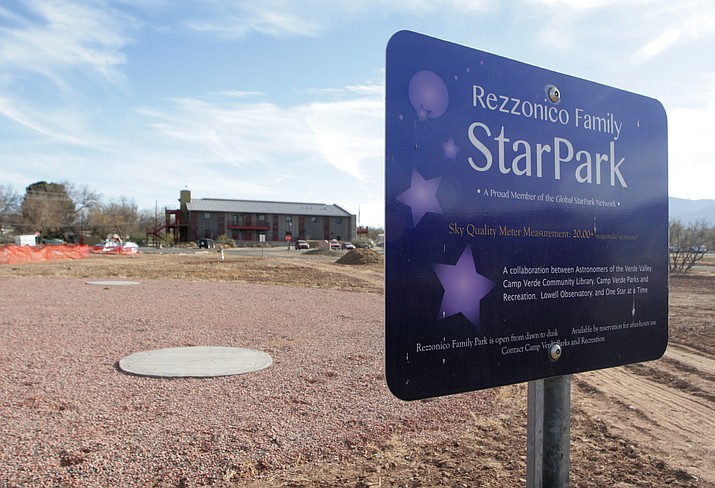 Originally Published: December 28, 2017 12:43 p.m.
CAMP VERDE – For close to 18 months, Rezzonico Family Park had become a dumping ground for dirt, as construction crews built the new Camp Verde Community Library.
Once the library opened in November 2016, crews then found time to remove the dirt, as well as take part in "tangible improvements to the park," said Parks and Recreation Division Manager Mike Marshall.
In 2017, Rezzonico Family Park received a large amount of work this year from Town staff, volunteers and contract crews.
With new fencing, roadway and parking improvements, stargazing platforms and a demonstration native grass project, Marshall says construction and erection of two picnic ramadas "is underway and should be complete in January."
A walking trail, improved interpretive signage and tree plantings are part of additional improvements for 2018, Marshall also said.
As Marshall and Camp Verde Library Director Kathy Hellman participated in several round table discussions and meetings throughout the year, Parks & Recreation has "increased our cooperative efforts with the Community Library staff in part to take advantage of the Rezzonico Family Park improvements," Marshall said. "In addition to learning several ideas to bring to Camp Verde, we discovered that our existing efforts had a lot to show the rest of the state."
-- Follow Bill Helm on Twitter @BillHelm42