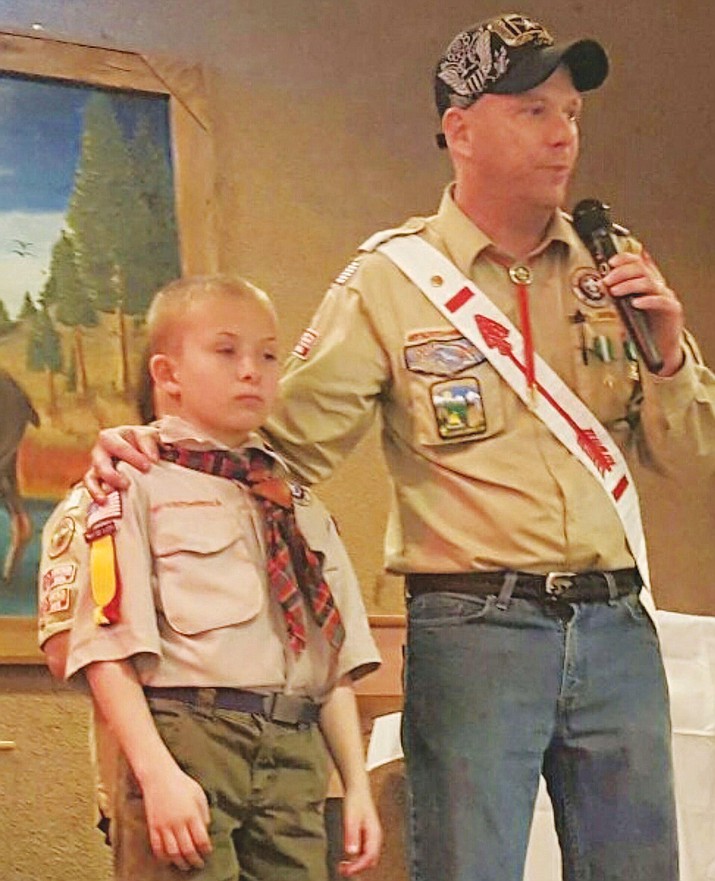 Originally Published: February 7, 2017 2:30 p.m.
Saturday, February 4th, Cub Scout Pack 7029 gathered to celebrate the 107th birthday of Scouting and their annual Pinewood Derby. The derby car kits were generously donated by our Chartered Organization, Moose Lodge #1449, who also provided their hall for the race.
A crowd of over 120 family, friends and race fans came to see the boys race head to head with cars they created with their families out of a single block of pine and a lot of imagination! Thirty-three boys brought their cars to race in 2 divisions determined by their age, which ranged from 5 years old to 11 years old.
During the award ceremony, Webelos Scout Conor Steidl was awarded with a National award for lifesaving and meritorious action. These are given on a national level only for outstanding and unusual acts that demonstrate heroism, skill, or bravery and reflect Scouting ideals. Conor received this award for saving his grandfather's life when he noticed his grandfather was unresponsive and alerted nearby adults and had the paramedics called. This was not the first, but the second time Conor had come to his grandfather's rescue.
"1 out of every 50 Scouts will either save their own life or the life of another using skills learned in their scouting career. Every trained scout has the ability to make these lifesaving calls, Conor showed this ability under pressure and we couldn't be prouder," said Thomas Lennox, BSA Verde District's Assistant District Commissioner and Pack 7029's Assistant Webelos Den Leader.
More like this story