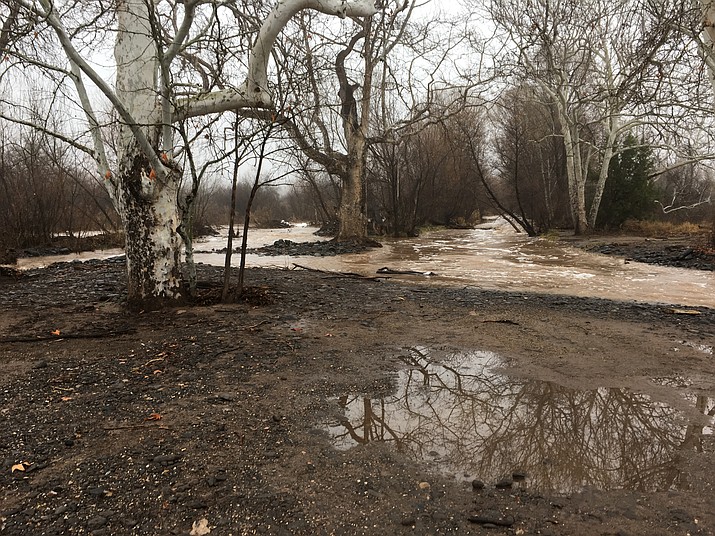 Originally Published: February 8, 2017 12:02 p.m.
The recent rains coupled with snow melt have turned Clear Creek into a rushing muddy creek, yet even amid the tumult, a pool of still water reflects the naked trees overhead. Peace amid the chaos.
Melissa Bowersock is a photographer and multi-genre author with multiple novels and non-fiction titles to her credit. For more information, visit her web page at www.newmoonrising.net.
More like this story