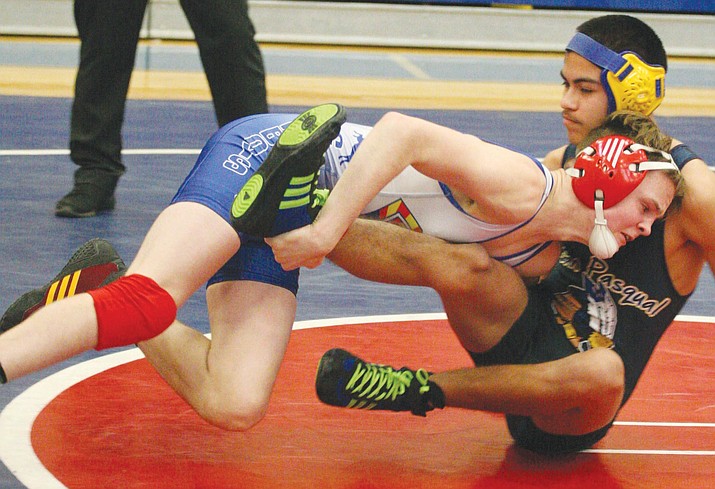 Originally Published: February 9, 2017 3:12 p.m.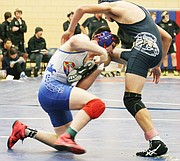 Fresh off winning its seventh straight sectional championship, Camp Verde wrestling looks to win another state title.
At the Division IV Section 1 tournament, 11 Cowboys qualified for the state tournament out of the 14 weight classes, with Skyler Pike (113 pounds), Korben Uhler (126), Hayden Uhler (138) and Jesus Curiel (heavyweight) winning sectional championships.
"It went great," said Camp Verde head coach Tracy Tudor. "We won our seventh straight title and it's pretty good when these kids go through everything they go through in a regular school year and they're still able to maintain the skill level and the heart to go win a championship like that."
The second session of the Division IV state wrestling tournament starts on Friday at 10 a.m. at the Prescott Valley Event Center, with the medal rounds starting at 7 p.m.
The Cowboys won the state championship in 2015, 2014, 2013, 2008, 2007, 2006 and 2004. They finished second in 2012, 2009 and 2005 and third in 2011 and 1987 and fifth last year.
Camp Verde senior Hayden Uhler going for fourth straight state title.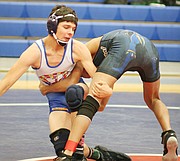 Tudor said Arizona Lutheran, their sectional co-champion and defending state champion Morenci will provide stiff competition. Morenci finished second in 2015, behind Cowboys.
"I think we can win it, but there is two other teams that are dead even with us as far as talent, experience, depth," Tudor said. "I think Arizona Lutheran is very tough, I mean we co-championed with them at regionals and they're going to be just as tough as us at state. So we're going to beat each other up and we're going to see who comes out on top."
Whest Phillips (120 pounds), Ezequiel Casillas (132), Oscar Berrelez (152) and Tristian Stanfield (220) finished second at sectionals.
Tudor said he was impressed with how Skyler Pike (39-1) and Hayden Uhler (37-0) did at sectionals, but most impressed with freshman Korben Uhler (36-1).
"Hayden Uhler was pretty impressive, he's a three-time state champion and did what he said he was going to do but his little brother really probably mostly impressed me," Tudor said. "He's only a freshman and he beat last year's state champ, who is a senior, so he has a lot of tenure on him, he has a lot of skill level on him and our boy beat him, that was an impressive match."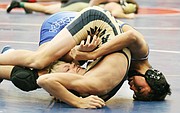 The other Cowboys that punched their tickets to state were 145 Daniel White (145 pounds), 160 Enrique Garcia (160) and 182 Brandon Ruiz (182).
Tudor said their success is due to making God "No. 1" in the wrestling room and the Cowboys' dedication, keeping their grades up and fighting diseases like ring worm.
"We're able to stay on one common theme, one common goal: get God on our side and keep charging forward and we end up coming out on top a lot," Tudor said.