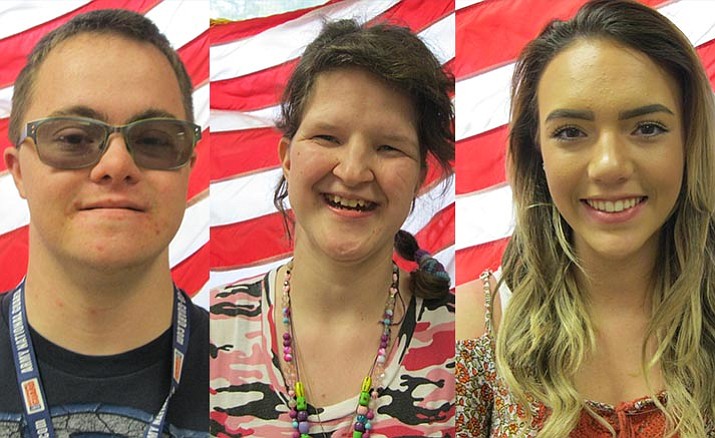 Originally Published: February 11, 2017 2:07 p.m.
Robert Barker is a senior at Camp Verde High School who loves to play with his dog, Bruno, listen to music and play the guitar.  He is one of the kindest students we have on our campus and he brings a smile to everyone he encounters.  He looks forward to graduating from high school so that he can work with his dad.  Robert would like to work at Rusty's Morning Star Ranch or Ace Hardware.
Jennifer Huff is a senior at CVHS. She is a light on our campus and is looking forward to graduating from high school so that she can take care of her family and the house when her mom is away at work.  Jennifer loves to feed her dogs and goats and take care of her cat.
Shelby Ritzenthaler is a senior at CVHS who is ranked 7th in her class with a 3.8 GPA.  Shelby has been involved in the Teen Outreach Program, Certified Nursing Assistant Program and is a Varsity Volleyball player.  She plans on attending NAU and will study nursing so that she can work with children in that capacity.
More like this story