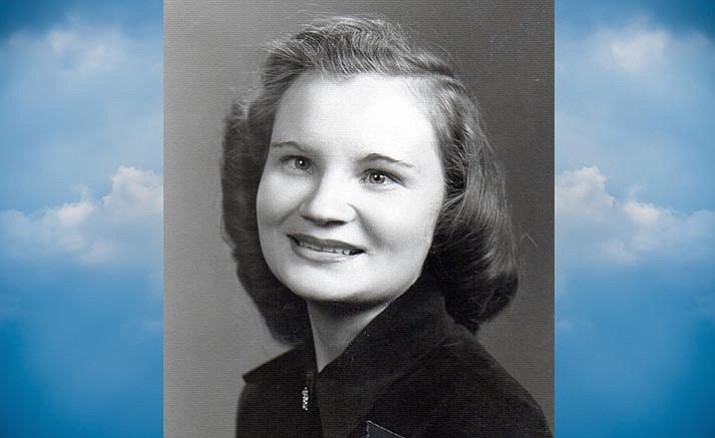 Originally Published: February 21, 2017 2:39 p.m.
Ione J. Coody, 86 of Lake Montezuma, passed away on February 18, 2017. She was born on November 21, 1930 in Chicago, IL.
Ione graduated from Branson, MO High School in 1951 and married husband Shelby Coody of that year. They welcomed a son, Robert, in 1956 whom was named after her brother who was killed in the Korean Conflict in 1950.
Ione worked as a nurse and Lab Tech at Corona Community Hospital in Corona, CA then later became a devoted homemaker. She enjoyed art, sewing, gardening and genealogy research.
Ione was preceded in death by her father and mother Charles and Thelma Black and brothers Charles L. Black and Robert A. Black. She is survived by her husband Shelby G. Coody of Lake Montezuma; son Robert A. Coody of Cottonwood and sister Jean E. (Black) Hanson of River Oaks, Texas.
There are no public services planned.
An online guestbook is available to sign at www.westcottfuneralhome.com
Information provided by survivors.
More like this story