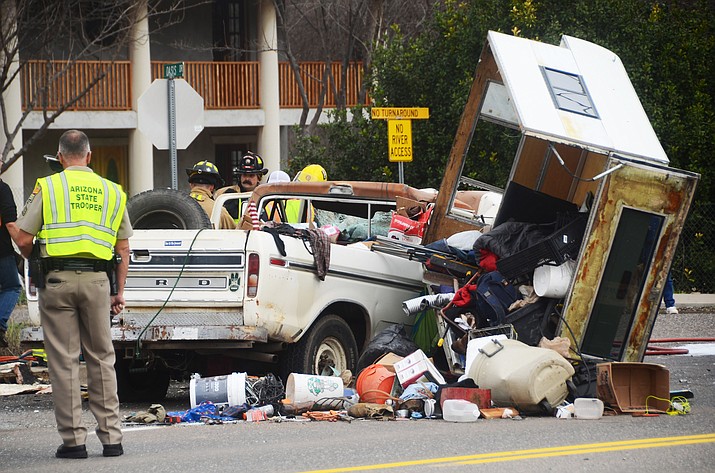 Originally Published: February 22, 2017 4:09 p.m.
COTTONWOOD – A motorhome and a pickup truck collided head-on at State Route 89A and Oasis Drive in Cottonwood Wednesday afternoon.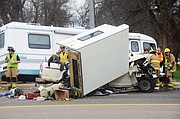 The crash was reported at 1:06 p.m., said Raul Garcia, Public Information Officer with Arizona Department of Public Safety.
The motorhome was traveling northbound along SR 89A when - for an unknown reason and possibly mechanically related – abruptly changed direction and traveled left, said Garcia.
The motorhome then traveled the wrong-way and collided head-on with a pickup truck that was traveling southbound along SR 89A, Garcia continued.
DPS said the driver of the motorhome driver refused medical treatment on scene, although he sustained minor cuts and scrapes.
The driver of the pickup truck sustained a serious lower torso injury and was flown to Flagstaff Medical Center via medical helicopter.
The motorhome driver was cited as the at-fault driver, said Garcia.
DPS troopers and ADOT directed southbound traffic onto the center left-turn lane. The road was cleared and opened at 3:03 p.m.
More like this story