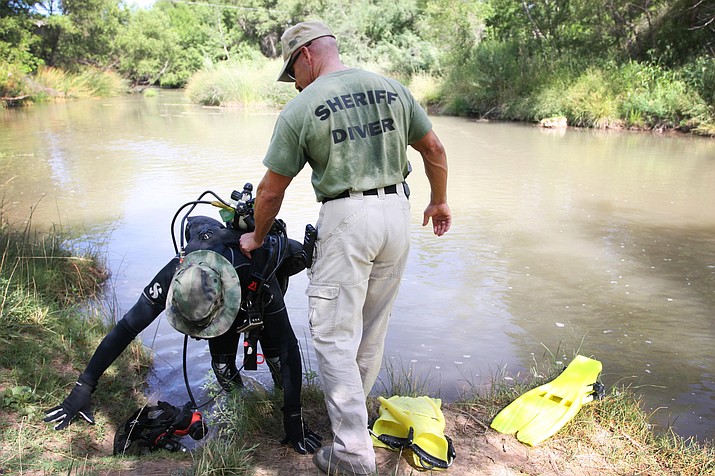 Originally Published: February 23, 2017 12:18 p.m.
CAMP VERDE – The Camp Verde Marshal's Office recently received the forensic anthropology report on the skull that was recovered July 18, 2016 in the Verde River.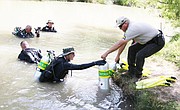 The report was authored by forensic anthropologist John A. Servello, MS., stated a news release from CVMO.
A summary of the report explains that the skull is likely female, however a gracile (slender) male cannot be excluded, stated the release.
"The decedent is likely of "non-white" ancestry, with characteristics closely matching, African American, Native American or mixed ancestry," the release continued.
The skeletal age was estimated broadly between 20 and 60 years.
CVMO said the DNA samples were taken to be uploaded into the Unidentified Human Remains data base for possible DNA matches of previous entered Missing Persons.
The remains will be returned to the Yavapai County Medical Examiner's Office.
July 18, 2016, CVMO received a call from some teens fishing in the Verde River on the north side of the Black Bridge when they saw what they believed to be a human skull.
Detectives were contacted and the skull was recovered.
The Medical Examiner's Office advised it should be transported to their facility pending a forensic anthropologist's review of the skull.
YCSO was contacted to request resource information for their Diver Search and Rescue Team.
YCSO assisted the Marshal's Office in contacting Maricopa County Sheriff's Office (MCSO). MCSO responded quickly to the request and assessed the area. July 20, 2016, at approximately 9:30 a.m., divers began searching the river area for the possibility of additional remains.
"The Camp Verde Marshal's Office is conducting this search as a potential crime scene and not ruling out the possibility these remains may belong to Dwayne Beauty. Beauty was the victim of a homicide that occurred three years ago," stated CVMO in the original news release.

More like this story