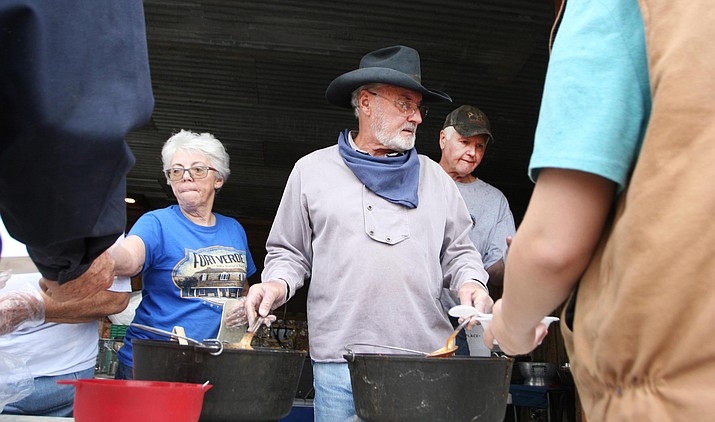 Originally Published: January 10, 2017 1:43 p.m.
CAMP VERDE – With more than three-quarters of its staff the unpaid variety, it seems appropriate that Camp Verde's new library will host the 2017 Volunteer Recruitment Fair on Jan. 12.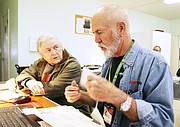 Sponsored by the Town of Camp, the gathering – scheduled from 4 p.m. until 8 p.m. – is an opportunity for organizations who utilize volunteers to introduce themselves to the community, and also add to their individual rosters of givers.
Says Camp Verde Town Manager Russ Martin, holding the recruitment fair in the library "gives more people a chance to come to the library."
"Folks can check out who needs help and see how they match up with them, and they can feel good about participating in their community," Martin says.
Last time the Town of Camp Verde sponsored a Volunteer Recruitment Fair was four years ago when it was held in the Community Center Gym.
This year, Town of Camp Verde Human Resource Specialist Barbie Bridge has been tasked with organizing this year's event. Bridge says she looks forward to "a lot of new volunteers signing up" to help the community, as well as the event becoming "bigger next year."
To ease the volunteer sign-up process, Bridge has asked participating organizations to bring copies of their event schedules so prospective do-gooders can see when they could be needed.
"If people are able to sign up then and there, it's so much easier to follow through," Bridge says.
In addition to hosting the event, the Town of Camp Verde will provide a fingerprint table in the event that a participating organization requires fingerprints of both its paid and unpaid workers. Town workers will run the fingerprint station, which includes an inking and washing station. Organizations will need to provide their own fingerprint cards with their Department of Public Safety identification numbers.
Organizations "will also need to mail [their] own fingerprint cards and pay any fees that DPS may require," Bridge says, but the Town "will waive the print process fee we generally charge."
The Town will also provide copy machines and miscellaneous office supplies that help organizations process volunteers on the spot.
Organizations expected to be at the recruitment fair include Fort Verde State Historic Park, the Verde Valley's AARP Foundation's Tax-Aide program staff, the Verde Valley Senior Center's Meals on Wheels program, Abide Maternity Home, Arizona Rangers, Verde Valley Archaeology Center, Camp Verde Adult Reading Program, Verde Valley Caregivers, St. Vincent de Paul, Northern Arizona Council of Governments [NACOG], Camp Verde Promotions, Camp Verde Kiwanis and Osher Lifelong Learning Institute [OLLI].
Camp Verde Community Library is located at 130 Black Bridge Road. Call 928-554-8380 for more information.
-- Follow Bill Helm on Twitter @BillHelm42 and on Facebook at @CampVerdeBugle
More like this story