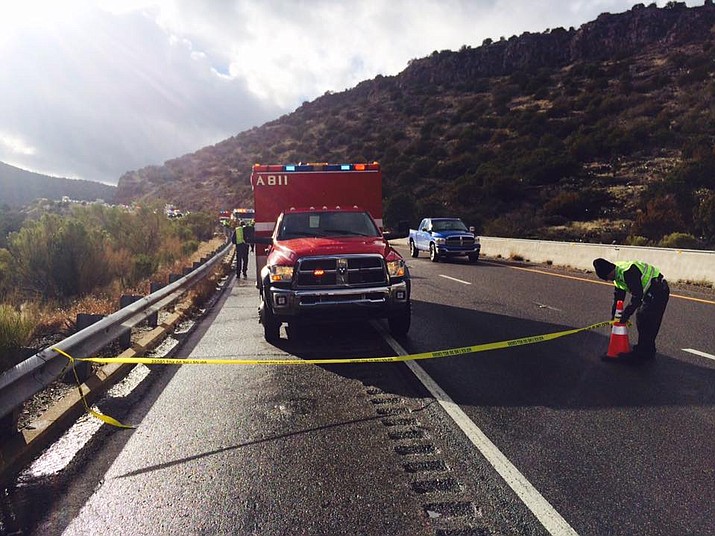 Originally Published: January 24, 2017 4:21 p.m.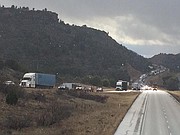 CAMP VERDE – Department of Public Safety troopers, as well as officers from other agencies, on Tuesday, afternoon, Jan. 24, pursued a work truck reported stolen from a Gilbert construction site as the driver took it north on Interstate 17, where it finally crashed near milepost 285.
Gilbert Police spokesman Darrell Krueger said a man took the truck and would not stop. He was reportedly driving at 85 miles an hour in the falling snow on I-17.
The Arizona Department of Transportation closed I-17 northbound at milepost 278, which is the Highway 169 interchange.
It's not clear what condition the man was in after the crash.
Follow Scott Orr on Twitter @AZNewsguy. Call him at 928-445-3333, ext. 2038, or 928-642-7705.