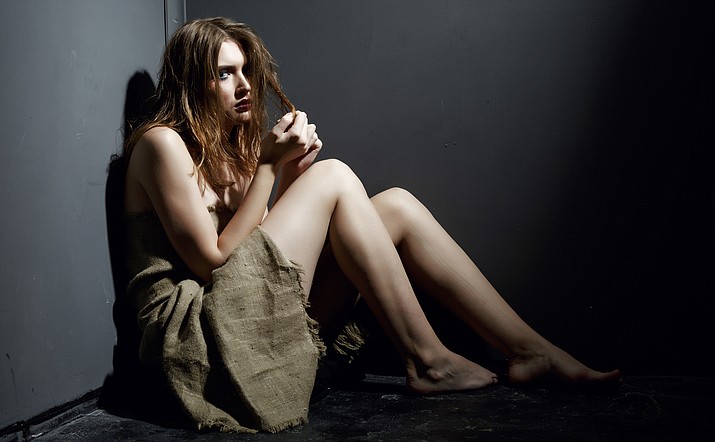 Originally Published: January 31, 2017 2:58 p.m.
Shelby and Katie look like any other college co-ed, jean-clad, well-groomed 20-somethings with fashionable hairstyles and pretty faces that mask their unimaginable hurt and wounds from years of human bondage.
Their outward appearance belies the truth that both have been pawns of predators who are part of what is estimated to be a $150 million worldwide human trafficking industry.
A one-time solid high school student and athlete, Shelby grew up in an upper-class neighborhood in Reno, Nevada. Her life was scripted to be one of success.
Until the day she was prescribed painkillers for a sports injury.
She never dreamed she could, or would, become hooked; the notion she would switch from painkillers to heroin seemed impossible.
Yet it happened.
She stopped attending college and showing up for her job. All she wanted was more heroin. The next thing she knew she was taken by her dealer to California, where she became enslaved into a sex trafficking ring.
"It was like I was watching a movie of someone else's life," Shelby confessed during a recent human trafficking seminar offered at Embry-Riddle Aeronautical University organized by Brooke Shannon, professor of global intelligence and security studies
One of about 40 young women now enrolled in a sex trafficking rehabilitation housing program at the Phoenix Dream Center, the 23-year-old shared with an audience of students and staff a harrowing tale of abuse and degradation that many might want to think can't happen so close to home.
That would be a fallacy.
In October, the Yavapai County Taskforce Partners Against Narcotics Trafficking (PANT) discovered a sex trafficking ring in Prescott Valley. They determined eight women, one younger than 17 and others under age 22, were over the course of a year being hired out for sex, one brought to Arizona from the East Coast and others brought across state lines from California. Criminal proceedings against the three accused traffickers is pending in Yavapai County Superior Court, according to law enforcement officials.
Human trafficking, with sex trafficking about 70 percent of the trade, is a global dilemma that crosses socioeconomic and ethnic boundaries. The victims are often disenchanted teenagers who get caught in a web of addiction and despair that makes them vulnerable to predatory men, and some women, willing to sell them to the highest bidder. Arizona reported 116 cases of human trafficking last year.
"No one thinks it exists, until you begin to look for it," said Chad Shilling, a detective with the Yavapai County Sheriff's Office who has been involved in numerous sex trafficking and molestation cases throughout the county since 2013.
In many cases, the teens are runaways who end up forced into the sex trade to survive, exploited with the lure of drugs, or just the need for food and shelter, Shilling said.
"These are victims, someone is exploiting them," Shilling said of the "violent subculture" that is "all about money." "They're just abusing these girls."
Another Phoenix Dream Center client, Katie, 24, who grew up in a wealthy family in Detroit, Illinois, said she was a naïve, unsupervised teenager when she ended up addicted to heroin, and was kidnapped to Wisconsin. Like Shelby, this young woman was forced into deeds the audience likely suspected happens only in faraway places or in horror films.
"I was so miserable, I was almost out of my mind," Katie said.
Yavapai Juvenile Justice Center Director Scott Mabrey commended these women, saying "it takes a lot of courage to stand up and tell their stories" so as to illuminate others how to protect against more victims.
Part of that is informing others to eschew strip clubs, pornography, and advertisements for "dates" on certain social media websites. Part of that is informing people to go with their gut feelings if they witness a situation with a child or teen that seems suspicious, or dangerous, Mabrey said.
If it turns out to be innocent, no harm done. If it's not, a child's life be saved, he said.
"If you see something, say something," Shilling said.