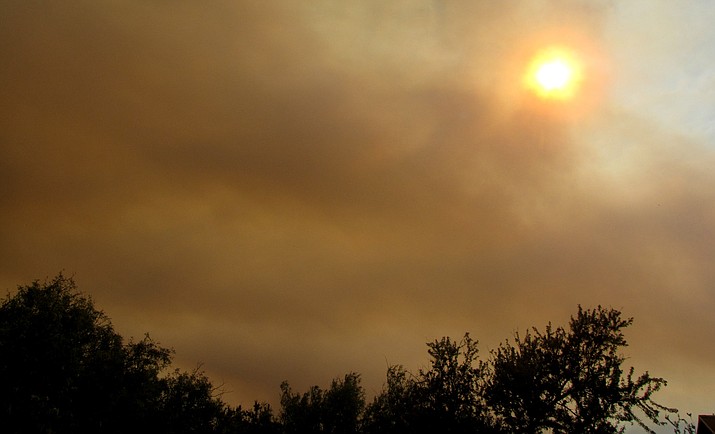 Originally Published: July 1, 2017 2:46 p.m.
Summer is smoke season in Arizona, no doubt about it. In recent days, the Goodwin fire near Mayer, AZ, has been clouding our skies with orange, ruddy smoke. The smoke was thick on Tuesday, June 27th. Luckily the winds have died down and the firefighters are making some progress with containment. As photogenic as smoke might be, it's a graphic reminder of just how fragile our hot, dry home is, and a reminder to be particularly careful with cigarettes, barbecues and fireworks.
Melissa Bowersock is a photographer and multi-genre author with multiple novels and non-fiction titles to her credit. For more information, visit her web page at www.newmoonrising.net.
More like this story