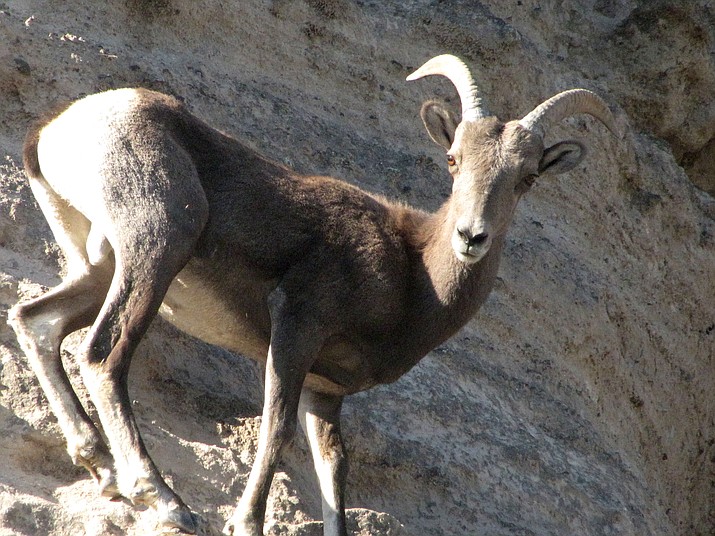 Originally Published: July 28, 2017 11:15 a.m.
We all know our islands of civilization are surrounded by wilderness, but the reality of that can be stunning when the boundaries of the two overlap. I was lucky enough to share one of those overlaps recently in the upper reaches of Clear Creek when a small herd of bighorn sheep crossed my path. In all, there were three ewes, two lambs and one young ram in the group. They were on the opposite side of the creek from me, and showed no fear whatsoever. They very calmly made their way down to the water, got a long drink, and then reclaimed the higher cliffs nearby and settled in for a nap in the shade. Seeing these magnificent animals in the wild--and knowing they thrive there--is a true gift.
Melissa Bowersock is a photographer and multi-genre author with multiple novels and non-fiction titles to her credit. For more information, visit her web page at www.newmoonrising.net.
More like this story