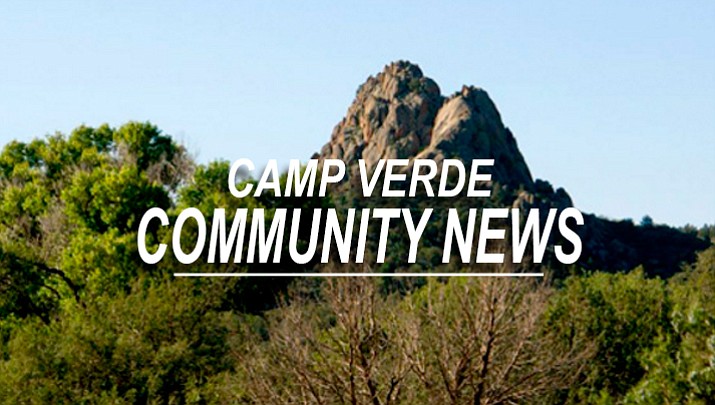 Originally Published: June 8, 2017 12:22 p.m.
American Legion Post 93, Fort Verde observe National Flag Day
CAMP VERDE – At 9 a.m. Wednesday, June 14, American Legion Post 93 will observe National Flag Day at Fort Verde State Historic Park.
Everyone is invited to attend, and bring unserviceable U.S. flags for proper disposal, according to Karen Mealey, president, ALA, David C Johnson Unit 93.
Post 93 will accept any U.S. flags, state, military branch, or POW/MIA flag the public may bring.
According to Mealey, the special program will include a ceremonial raising of the American flag, recitation of the Pledge of Allegiance, singing of the national anthem, the Legion's ceremony for disposal of unserviceable flags - five flags, one for each branch of the armed forces – the symbolic meaning of each fold when a flag is being folded, a few flag etiquette guidelines will be shared and flag protection message, and singing of Grand Old Flag.
For more information, call Karen Mealey at 928-567-6154 (leave message).
Camp Verde Marshal's Office announces DUI checkpoint operations
CAMP VERDE – On the evening of June 30, the Camp Verde Marshal's Office will hold a collaborated sobriety check point operation "to impact impaired driving," according to Public Information Officer Darby Martin in a CVMO press release.
Working in partnership with both the Arizona Department of Public Safety and local agencies, a combination of DUI Saturation Patrols and a Sobriety Checkpoint have been made possible through funding from the Arizona Governor's Office of Highway Safety Enforcement Grant, Martin stated.
Beginning at 6 p.m. and continuing into the morning of July 1, the DUI sobriety checkpoint will be located on W. Finnie Flat Road in Camp Verde.
The goal of the task force is to prevent deaths, injuries and property damage caused by drug and alcohol impaired drivers.
"We will employ a zero-tolerance approach to any driver found to be impaired by alcohol or drugs, as well as any driver or occupant under 21 years old with alcohol in their system," Martin stated. "Every impaired driver removed from the roadway is a potential crime of violence prevented."
Summer Solstice at M Diamond Ranch
RIMROCK – Celebrate Summer Solstice at the M Diamond Ranch in Rimrock on Wednesday, June 21 with live music and dinner.
Hosted by the Verde Valley Archaeology Center, enjoy the summer evening with a Chuckwagon dinner of Dutch oven beef, potatoes, beans and cobbler, with tea, lemonade and water included. Cash wine bar provided by Clear Creek Vineyards.
Listen to Ken Zoll as he talks about his discovery of the sun watcher station on Sacred Mountain and the sun shrines along the Mogollon Rim.
Also listen to live music provided by Alvie Self, a member of both the Western Swing Music Association Hall of Fame and the Rockabilly Hall of Fame.
Zoll, executive director of the Verde Valley Archaeology Center, discovered the V Bar V Solar Calendar.
Gate opens at 5 p.m., dinner at 6 p.m. and talk at 7 p.m.
Cost is $75 per person, $50 per child, younger than 13. Tickets are available online at www.vvarchcenter.org. Deadline for tickets is June 16. Tickets are not available at the gate.
For more information, call the Verde Valley Archaeology Center at 928-567-0066.
M Diamond Ranch is located on Forest Road 618, 10 minutes south of the V Bar V Heritage Site.
-- Bill Helm