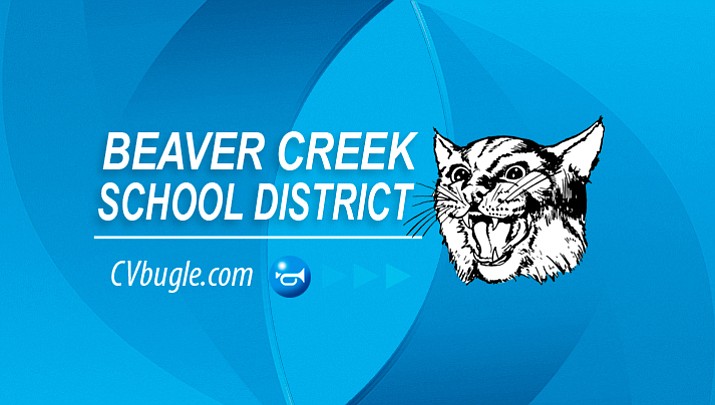 Originally Published: June 10, 2017 2:32 p.m.
RIMROCK – Normally Beaver Creek School District expect that each of its kindergarten students are at least 5 years of age by the first day of school.
But that doesn't mean that schools won't make exceptions.
"Somehow it's been out there that the superintendent will always say no," said Beaver Creek School District Superintendent Karin Ward.
"That's not true."
Policy at Beaver Creek School District is that both the principal and superintendent will review any case that requests an exception.
Since Head Start and preschool students are screened, information that would explain whether a child is ready for kindergarten is already available, Ward says.
Monday, the Beaver Creek School District governing board will have a first reading and discussion of entrance age requirements.
"There has been some discussion about the 5-year-old requirement and what options a parent might have for a child with a September birthday," the June 12 agenda states. "This is in a first reading in case staff or board members believe verbiage should be changed. This gives parents time to request a decision after the second reading in July."
Healthy Schools Award
Because of the school's district wellness policy, which includes a wellness coordinator, wellness weeks, 21st Century fitness activities and various other activities, Yavapai Healthy Schools has given Beaver Creek School a Healthy Schools Award.
As stated on the award, Beaver Creek School received the Healthy Schools Award "for investing in the health and wellness of the school community."

"Beaver Creek School believes in lifelong healthy living from students to families to staff," Ward said.
Also Monday, the Beaver Creek School District's governing board will discuss the following items:
-Possible approval of Waiver of Conflict regarding Intergovernmental Agreement between Beaver Creek School District and Yavapai County Free Library District for library services.
-Cost increase of school meals. Lunch will increase .10 to $2.50, breakfast will increase .05 to $1.30.
The Beaver Creek School District will meet at 6 p.m. Monday, June 12 in the district's governing board room, located at 4810 E. Beaver Creek Road.
A copy of the agenda is available at: https://drive.google.com/file/d/0B1ilOVYsFzspRlJWMmZfcjI5MU0/view.
More like this story