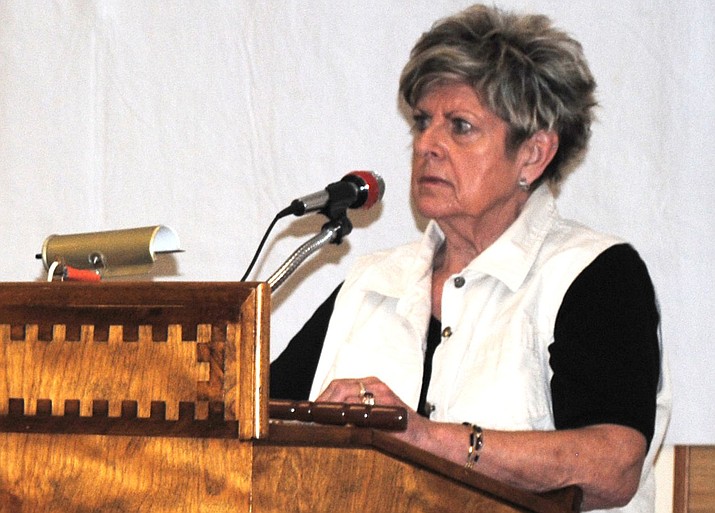 Originally Published: June 17, 2017 4:01 p.m.
In an email to The Verde Independent, Krys Vogler confirmed her resignation as president of the Verde Valley Property Owners Association.
Vogler was elected VVPOA president in April with 18 votes; 31 people cast ballots in the board election.
Now, about three months later, she has resigned.
In her resignation letter, Vogler claimed VVPOA improprieties on issues such as increases in membership dues and fees for solar, transfer and architectural that are not supported by association by-laws or VVPOA Covenants, Conditions & Restrictions.
"This now raises the questions - what about the people who paid these erroneous fees, and how will this affect the financial future of the organization?" she stated in her resignation letter.
"Yes, an organization needs money, but to compromise ethics and by-laws to obtain funds is not acceptable," Vogler continued.
Vogler continued in her letter by saying her resignation, as well as those of other board members, was because of "growing negativity and personal attacks that have been detrimental to our work. I had hoped that this animosity would dispel after the election – but it has not. This negativity and the personal attacks has led to the resignations of several of last year's most effective and dedicated Board members. It is due to this never-ending issue that I also now submit my resignation."
Vogler urged Village residents to become dues-paying members of the association: "The more of you involved in the association, the less power the antagonistic element will have over the Board and the association in general."
Also last week in another email to The Verde Independent, VVPOA Treasurer/Acting Secretary Tina Gozdan said, "There is no plan to replace the president. Vice-President Christina Kinderman will act as President Pro Tempore until the annual meeting and election in 2018, probably March. There is a committee working on updating the by-laws now."