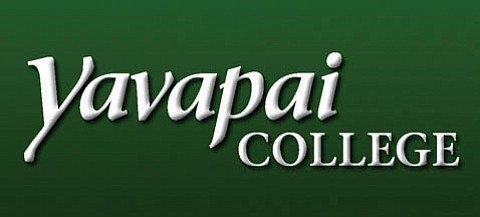 Originally Published: March 9, 2017 1:47 p.m.
The Yavapai College District Governing Board held its regular monthly meeting on Tuesday, March 7 at the Verde Valley Campus. Board members Dr. Connie Harris, Steve Irwin, Dr. Patricia McCarver, Deb McCasland, and Ray Sigafoos (Chair) were present at the meeting.
Board Actions
• The Board approved a series of monitoring reports, confirming its agreement with actions taken by College President Dr. Penny Wills in support of the Board's ends.

• After a presentation from Vice President for Finance and Administrative Services, Dr. Clint Ewell, the Board approved no increase in the Board's operating budget for the fiscal year 2017-2018.
• The Board also updated the Campus Master Plan (CMP), reducing the plan by over $4 million.
• In addition, the DGB approved engaging a consultant to facilitate a review of their executive limitations during their semi-annual retreat to be held in September, 2017.
Meeting Report
President Wills introduced Merilee Fowler, Executive Director of MATFORCE, who presented the Game Changer Award to the College's Campus Police Department for going above and beyond to make a positive difference in Yavapai County. Sergeant Ty Payne and Chief Gerald Monahan accepted the award on the department's behalf.
Wills also reported on: YC's Spring Open Forums, a bi-annual effort aimed at keeping faculty, staff, and students informed on pertinent College business; facilities renovations including current Campus Master Plan projects at the Sedona and Prescott Valley centers; and her recent and upcoming community conversations with underserved populations in Yavapai County.

Vice President for Instruction and Student Development, Dr. Ron Liss' presentation included an introduction of Verde Campus Student Leadership Council participants Marco Colchado, Martin Padilla, Alexandra Rhoda, Carl Muirhead, Evan Garvey, and Sierra Thompson. The students delivered a preliminary analysis of their ongoing student satisfaction survey, scheduled to conclude by the end of the spring 2017 semester.
Paul Kirchgraber, Interim Executive Director for the Yavapai College Foundation (YCF), reviewed the Foundation's major fundraising campaigns for the Del E. Webb Family Enrichment Center and the Southwest Wine Center. In addition, he provided an update on the YCF Endowment Building Campaign, which has raised $12 million towards its goal of $16 million by 2020.

Kirchgraber also noted that the YCF maintains 188 scholarship funds, the second most among Arizona community colleges, and supports funding for GED testing, Veteran's Upward Bound, and Family Enrichment Center child tuition support.
In support of the Board's continuing consideration of the fiscal year 2017-18 budget, Dr. Clint Ewell presented projections on preventative and unplanned facilities maintenance projects, a draft capital improvement plan, and related information. The Board is scheduled to vote on the budget at their May meeting.

The Board will hold their next meeting on Tuesday, April 18, 2017, at 1 p.m. on the Prescott Campus, 1100 E. Sheldon St., in the Bldg. 19-147 community room.
The full agenda will be posted prior to the meeting at http://www.yc.edu/v5content/district-governing-board/minutes.htm.


Yavapai Broadcasting records all regular board meetings for subsequent broadcast.
The broadcast schedule is available on the Prescott Media Center website at http://prescottmediacenter.org/programming?start=15