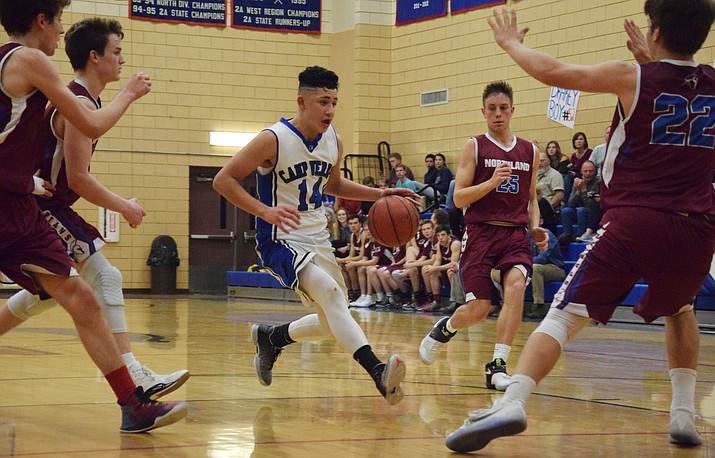 Originally Published: March 11, 2017 1:25 p.m.
Thursday the All-Central Region basketball teams were announced and a slew of Camp Verde High players were honored.
For the girls team, senior forward Kayla Hackett and freshman guard Tanna Decker were selected to the first team. Senior guard Raiven Alvey and freshmen Jacy Finley and Amanda Lozanilla were honorable mention. Finley was a post and Lozanilla a point guard.
On the boys side, freshman shooting guard/small forward Abelardo Gonzalez was picked for the first team. Senior small forward/power forward Reyes Herrera, junior Ryan Loza and senior shooting guard/small forward Aaron Tracy were honorable mention.
More like this story