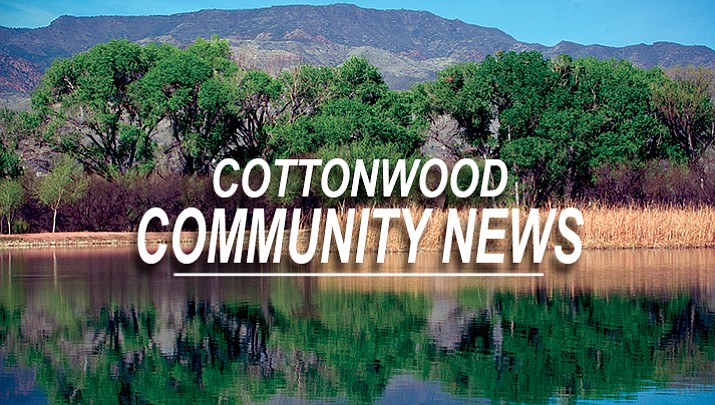 Originally Published: March 18, 2017 12:53 p.m.
COTTONWOOD – The Thunder Valley Rally committee is busy working on the entertainment lineup for this year's event, set for Sept. 15-16.
Mogollon has been confirmed to return, and the committee is working through the contract process to book Blue Oyster Cult.
This year, the event will be split between Old Town Cottonwood and Riverfront Park.
--Jennifer Kucich
P&Z meets to discuss Bill Gray Plaza, Castro guest house
COTTONWOOD – The Cottonwood Planning and Zoning Commission will be holding their regular meeting Monday, March 20 at 6:00 p.m. at the Council Chambers, located at 826 N. Main St. in Old Town.

The following topics will be discussed: Approval of minutes, Z 17-001 & DR 17-001 Bill Gray Plaza, PCU 17-001 Castro Guest House.
The Commission will consider a zone change and design review for Bill Gray Plaza, located at 685 N. Bill Gray Road. The owner, Oasis Arabians LLC, seeks approval of a single parcel from AR-70 (Agricultural/Residential) to C- 2 (Heavy Commercial) to construct a new ATV rental office and provide ATV rental services.
The Commission will consider a conditional use permit to allow the 750 square foot Castro Guest House to be constructed. The Guest House will be located on property zoned R-1 (Single Family Residential), located at 1114 S. 6th St.
A verbal comment period will be provided during each hearing item. The Chair may impose a time limit on each speaker. The Commission will not consider written materials submitted less than three working days before the meeting.
--Jennifer Kucich
National Park Service offering special tours in Verde Valley
VERDE VALLEY –During the month of March, the National Park Service will offer special tours and events in recognition of Arizona Archaeology and Heritage Awareness Month. Events include:
Tuzigoot National Monument
March 20 at 1 p.m.: Walk with an Archaeologist
March 25 at 10 a.m. – 2 p.m.: Tuzigoot book release and signing with Rod Timanus
Tuzigoot is located at 25 Tuzigoot Road in Clarkdale. For additional information, call 928-634-5564 or visit www.nps.gov/tuzi.
Montezuma Castle National Monument
March 27 1 p.m.: Walk with an Archaeologist
Montezuma Castle is located at 2800 Montezuma Castle Road in Camp Verde. For additional information, call 928-567-3322 x 0 or visit www.nps.gov/moca.
For more information about each event, please visit http://www.nps.gov/tuzi or http://www.nps.gov/moca and click "Plan Your Visit" to find our calendar of events. The National Park Service is not the only organization celebrating Arizona Archeology Month. Visit http://azstateparks.com/archy/ for a full list of events throughout the state.
--Jennifer Kucich
Cottonwood City Council updates
COTTONWOOD – Mayor Tim Elinski proclaimed April 1 as Welcome Home Vietnam Veterans Day and presented the proclamation to Diane Joens.
The council tabled the renewal of solid waste disposal contract with Patriot Disposal so staff can look into whether or not the quote includes recycling services.
The council approved the special event liquor license application for the Verde Valley Birding and Nature Festival for an event scheduled on April 27, 2017 at Dead Horse State Park.
The council rejected all bids for vehicle fleet maintenance and repair contract with Reese & Sons Tire, Inc., and directed staff to rebid the contract.
The council approved the special event liquor license applications for the Chamber of Commerce for their mixer events scheduled in March 16 at Randall's Restaurant (891 S. Main St.), and April 20 at Haven of Cottonwood (197 S. Willard St.) Council Member Karen Pfeifer declared a conflict of interest on this item.
The council appointed Joyce Oswald as the citizen at large to the Board and Commission Application Review Committee.
The council also appointed Council Member Linda Norman to serve as the council representative to the city's Board and Commission Application Review Committee.
--Jennifer Kucich
More like this story