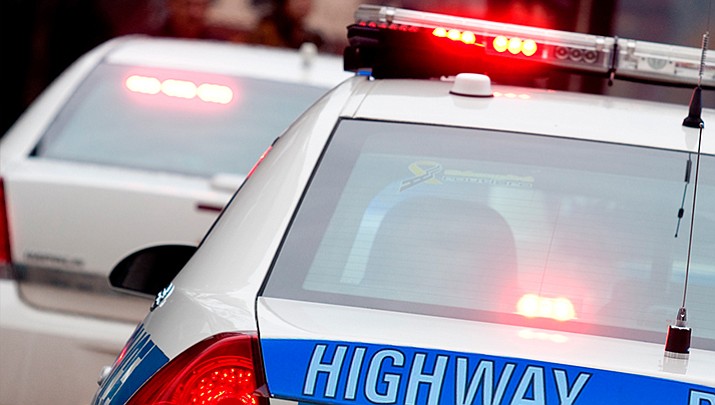 Originally Published: March 25, 2017 12:42 p.m.
CAMP VERDE – The man described as an outstanding suspected felon – who fled the scene after a high speed chase that resulted in an I-17 rollover near Camp Verde March 15 - has been caught.
After receiving a tip from the public, 21-year-old Adrian Donis Reyes was arrested during the evening of March 16 by state troopers, according to a news release from Arizona Department of Public Safety.
Reyes was booked into the Yavapai County Jail in Camp Verde with recommended charges of leaving the scene of an injury collision, resisting arrest, endangerment (of his passenger) and a valid/active warrant for possession of marijuana.
Reyes had failed to stop for state troopers after his speed was checked at 115 miles per hour at milepost 268. He eventually lost control of his own 2016 Toyota Matrix and crashed it within a curve; his car was totaled, said DPS Public Information Officer Raul Garcia.
Reyes fled on foot.
He left his passenger, a 22-year-old man, injured within the Toyota Matrix, said DPS.
That passenger was transported to a hospital where he was eventually treated and released for his injuries, according to the release.
DPS Captain George Manera said, "Public assistance helps law enforcement tremendously; a citizen called in and provided a tip that led to Reyes' arrest."