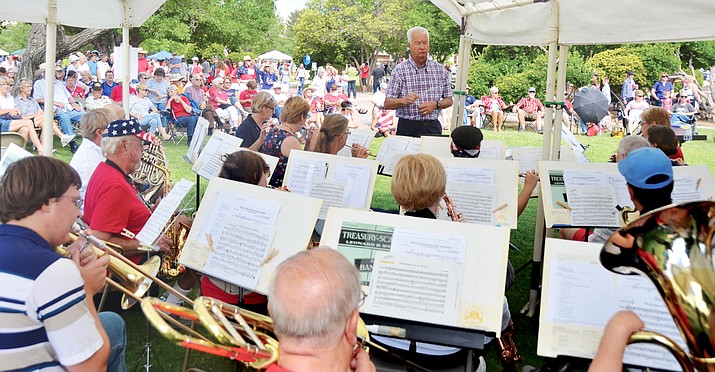 ---
---
The spring concert theme this year is "Cottonwood Community Band Goes to the Movies". A concert will be presented both in Cottonwood and Camp Verde. The first performance will be Saturday, May 6th from 3-4 pm at the Cottonwood Recreation Center located at 150 South 6th Street. The second performance will be Sunday, May 14th from 3-4 pm at the Camp Verde Multi-Use Theater located at 210 Camp Lincoln Road on the campus of the Camp Verde schools.

The volunteer band members under the direction of Will Norris will be playing thirty-five of the most popular and familiar movie tunes in the past few decades. What a great way to make the weekends of "Cinco de Mayo" and "Mother's Day" an even more special occasion by attending a live afternoon concert. All ages are welcome to attend free of charge.
An invitation is always open to local musicians who would like to join. Additional information may be found on the website, CottonwoodCommunityBand.org or chat with a band member after the concert with your questions or concerns.