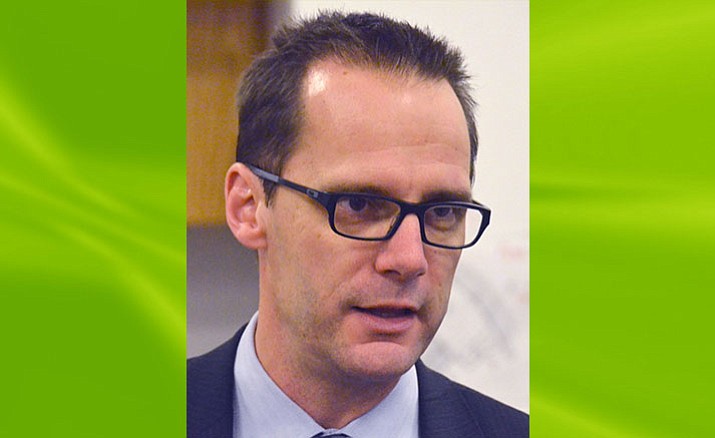 Originally Published: November 4, 2017 3:35 p.m.
Recently, I kept noticing a man sitting on the sidewalk near the same street corner. Though I couldn't see his cardboard sign, I assumed he was panhandling. I passed him several times over the course of a few days before I finally decided pull over and talk to him while on-duty.
Anthony, like many other panhandlers I've spoken with over my policing career, was physically aged far beyond his years. Though only in his 50s, Anthony was frail and appeared much older. I engaged Anthony as a human-being and asked him what he was up to while it was clear to me he was intoxicated.
After replying that he was "making money," Anthony went on to tell me very candidly he came to our city because he could make more panhandling here than where he was living (in a neighboring municipality).
I responded with "You know you're killing yourself, right?"
Without hesitation, Anthony slowly closed his eyes and nodded in the affirmative. Like others I have asked, I saw the same sober awareness of self-destruction through his bloodshot eyes.
The conversation went on as I made inquiries regarding where he was sleeping, his favorite alcoholic drink, where he was still able to buy his liquor and most importantly, what contacts he had with social service providers. Anthony and I agreed he was never going to get better until he made the decision to do so.
A seemingly gentle and honest man, Anthony told me he had come close to getting housing but his addiction had gotten in the way. I expressed my concern not only for him but also for those his behavior was affecting. Anthony agreed he would allow officers to drive him to one of our local social service providers. I shook his hand and wished him the best as he got into a patrol car for what we can all hope was the first step to his recovery.
I'd like to say Anthony's story was unique in my experience, but it's not. Every day, people choose to "help" people like Anthony by handing them money. During my conversation with him, Anthony was pleased to report a passing motorist had given him $20 just prior to our meeting.
Sadly, Anthony admitted to me just what he intended to do with it. Her donation would go expediently into a bottle. In reality, that well-intended person did their part in enabling Anthony's chronic addiction that was in the latter stages of ravaging his mind and body.
Most likely unaware of this fact, the donor most likely felt that warm feeling you get when you make a difference in someone's life and help them. The psychology behind such a well-intended act has the ability to obscure the probability that the opposite would be true in this case.
For those reading this asking the question, "What about the businesses that are selling alcohol to Anthony?" you are quite astute and share a problem-solving perspective we need to clone.
Every morning, Anthony bought his first malt liquor at one of two convenience stores at 6:30 in the morning. Aside from being morally irresponsible, businesses that operate in this unethical manner may be violating the law.
Unfortunately, this is not exclusive to a single community. Thankfully there are many liquor outlets that operate in a way that considers the welfare of both the individual and community.
Anthony's story is tied to the complex issue of addiction, homelessness and many times mental illness and there are no easy fixes.
Much can be accomplished when we work together. We can all do our part to encourage self-reliance and do what we can to reduce enabling environments in our communities.
That can take the form of asking yourself what you can really do to help someone like Anthony when you see him or her next.
Steve Gesell, a 28-year police veteran, is currently the Chief of Police in Cottonwood and has been recognized for collaborative initiatives in both California and Arizona focused on reducing the recidivism rate for habitual low-level offenders tied to addiction, homelessness, and mental health issues.
More like this story