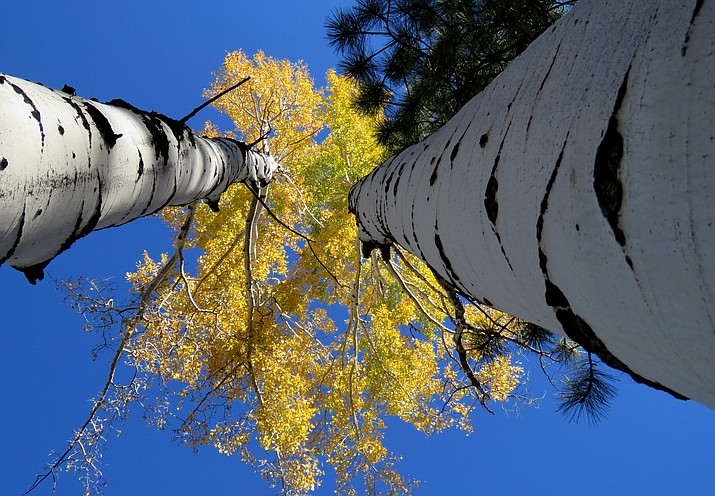 Originally Published: November 7, 2017 1:33 p.m.
While we have adequate fall color around the state, Flagstaff has cornered the market on yellow and gold. The aspens that grow on and around the San Francisco Peaks are striking in early October. Their stark black and white trunks make a dramatic contrast to the gold leaves and brilliant blue sky.
Melissa Bowersock is a photographer and multi-genre author with multiple novels and non-fiction titles to her credit. For more information, visit her web page at www.newmoonrising.net.
More like this story