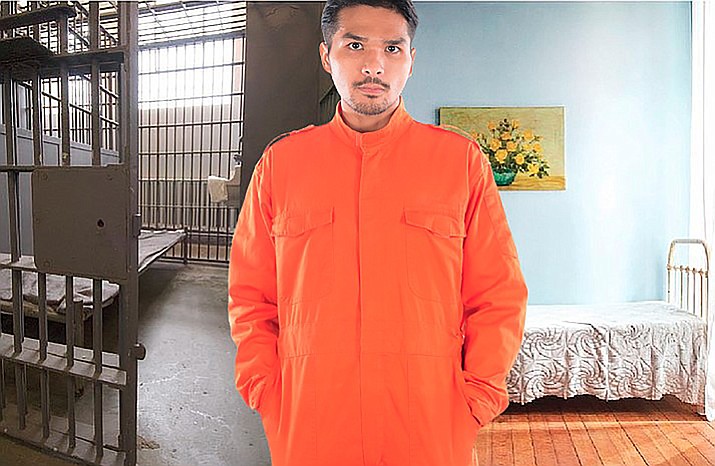 Originally Published: November 9, 2017 1:08 p.m.
A national advocacy group focusing on how defendants are treated while their cases await adjudication awarded Arizona a "B" grade in its first effort to gauge what it calls "pretrial outcomes" across the U.S.
The Pretrial Justice Institute describes itself as "a national organization working for safe, fair and effective pretrial justice by promoting reforms in arrest, bail, and diversion decision-making."
The Institute supports "data-driven, evidence-informed practices and policies across the juvenile and adult pretrial justice system in order to eliminate outcomes that are in influenced by race, gender, social class or economic status."
It also advocates for the use of holding people in jail while their cases move through the legal system only if it is proven that they are a danger to community safety.
The presiding judge of Yavapai County Superior Court, David Mackey, understands why the Institute is out to change the system.
"The phrase 'innocent until proven guilty' is one of America's highest ideals. Yet in every corner of the country, people sit in jail awaiting trial — not because they were a risk to society — but because they were too poor to post whatever bail the judge set," Makcey said. The report said that, while Arizona was awarded a "B," the nation as a whole received a "D," primarily because nearly two-thirds of the U.S. jail population has not yet been to trial and only 25 percent of Americans live in "a jurisdiction that uses a validated evidence-based pretrial assessment meant to guide discretion and reduce bias."
Only one state, New Jersey, was given an "A" grade, because it effectively eliminated money bail at the beginning of 2017.
"There is nothing magical about a money bond guaranteeing a person's appearance in court and the safety of the community," Mackey said.
The Institute's report highlighted Arizona as a "state to watch," noting that "The Arizona Supreme Court took the lead in changing pretrial practices when it established a task force to examine fines, fees, and pretrial release practices in 2016.
"The work of the task force has resulted in, among other changes, new court rules that prohibit pretrial incarceration based solely on an individual's inability to pay, require that when money bond is deemed a necessary condition of release that it is 'the least onerous' type of money bond, and also permit the use of preventive detention," the report said.
Mackey said, "Chief Justice Scott Bales formed the Task Force on Fair Justice for All to look at money bail and other issues to see if we can't make small- and large-scale changes to increase the level of fairness, particularly for those who are poor or disadvantaged by mental illness or other conditions. "
Mackey added that Yavapai County courts had implemented the Public Safety Assessment (PSA) in August 2015 and now provide the report to all Justice Courts within the county.
"Since its implementation through June 2017, 5,537 evaluations were conducted, 2,119 have been released with a promise to appear or other release conditions. Of those released, 92 percent have appeared for their court hearings and 93 percent have not committed new crimes while on release," Mackey said.
"While I understand the goal of releasing offenders pretrial, it needs to be done in such a way that Yavapai County residents are assured our communities are safe," County Attorney Sheila Polk said.
Polk pointed to two county programs that she expects should make a difference in pretrial justice: "Reach Out." A mental health screening and assessment program run by the Yavapai County Sheriff's Office, and "24/7 Sobriety."
"Because drugs impair judgment, it is crucial that offenders who are addicted to drugs be released to a program that ensures they are not using while on release from the jail," Polk said. "The 24/7 Sobriety Program has immediate consequences, i.e. 24 hours in jail, for a positive drug or alcohol test. This program helps offenders achieve sobriety and reassures the public that defendants who are out of custody and awaiting trial do not pose a dangerous due to substance use."
She added that 24/7 Sobriety was developed in South Dakota and that state has had "excellent results with a significant reduction in recidivism."

Saying that pre-trial reform has been working in Yavapai County, Mackey added,
"It takes courage to rethink the way you do business."
More like this story