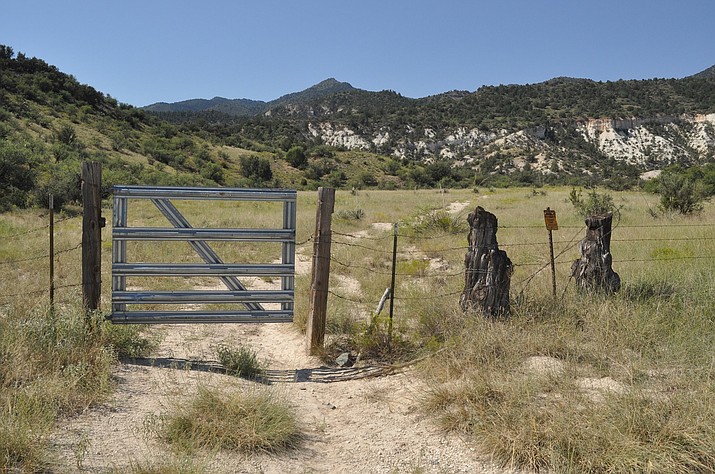 Originally Published: November 11, 2017 4:41 p.m.
CAMP VERDE -- Trail-loving Camp Verdeans have a lot to look forward to.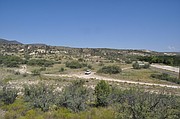 The Camp Verde Economic Development Department is the likely choice for a grant from Arizona State Parks that would provide $203,600 to enhance the Ryal Canyon Trailhead.
The department is awaiting the final step of the approval process – executive approval from Arizona State Parks.
The Arizona State Parks Motorized Trails Grant will allow Camp Verde to add picnic tables, a restroom and two ramadas to the trailhead. There will be enough room for eight vehicles hauling trailers to park.
The grant is to be awarded sometime this month. With the new trailhead, the department hopes to make the route more accessible for hiking, biking, motorized vehicles and equestrians.
"We're hoping to use this to grow the inventory of trails in Camp Verde," said economic development developer Steve Ayers.
It will also allow Camp Verde to purchase approximately four acres of private land that overlap with part of the road to the trailhead.
Ryal Canyon, which sits off of Salt Mine Road, was built and designated by the United States Forest Service. However, to get to it, trail-goers must trespass over the private owner's land (which the owner allows people to do.)
Ayers says the owner has previously tried to trade the land to the forest service, so he was happy to talk about working out a deal when Ayers approached him a year ago.
There's a greater ability to receive grants for motorized trails because of the $25 sticker required by State Parks for off-road vehicles. Revenue from the stickers goes toward grants to maintain the trail systems.
By building the trailhead, Camp Verde hopes to work with the forest service to develop non-motorized trails at Ryal Canyon.
The plan is much like the department's initiative to revamp Copperhead trailhead, which now has foot trails in addition to the motorized trail.
Including Ryal Canyon, Camp Verde will now have three trailheads for multi-use access traffic along Salt Mine Road. The department plans to build at least one more trailhead after Ryan Canyon at Grief Hill.
As for a timeline, Ayers says as soon as the department gets assurance for the grant they can appraise the four acres and make the purchase. This will likely happen after the first of the new year. Phase two will be actually be building the trailhead site, a little less than a square mile.
Ayers hopes the forest service will "throw in a couple of grills" too.
More like this story