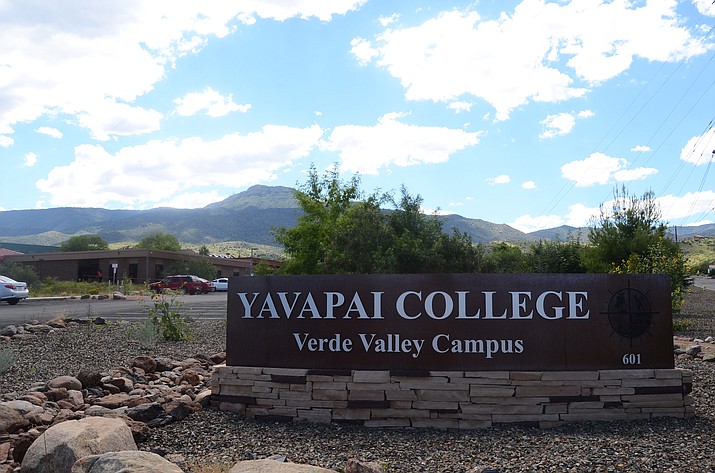 Originally Published: November 16, 2017 1:23 p.m.
The Yavapai College District Governing Board held its regular monthly meeting on Tuesday, Nov. 14 at the Rock House on the Prescott campus. Board members Dr. Connie Harris, Steve Irwin, Dr. Patricia McCarver, Deb McCasland, and Ray Sigafoos (Chair) were present at the meeting.
Yavapai College President, Dr. Penny Wills, reported that the College's Adult Basic Education program launched YC Promise, a program that allows all Yavapai County residents who earned their GED in 2016 or 2017 (and who meet Arizona state residency requirements) to attend the spring semester at Yavapai College at no cost.
"So many of the students see the GED as an end and not a means," said Wills. "We needed to change that from an end to a means. Now we have six students enrolled for free going to school here. They hadn't planned to go to school. They saw [YC Promise] as an incentive. We know after 12 credits of higher education they are more likely to vote, they are less likely -- markedly -- to be incarcerated, and they will be much more involved with their communities. That's the type of person that I want in our society."
"YC's GED program channels the untapped potential of high-school drop-outs into pathways of well-honed skills, engaged talents, and a marked increase in quality of life," said Yavapai College Transitions Coordinator and Instructional Specialist, Mark Frederick. "The YC Promise program provides a financial safety net for a particular set of students who now have access to expanded educational horizons, quite possibly for the first time in their lives."
YC Promise will cover the cost of tuition and fees, and YC staff will help those who qualify to find scholarships and grants. Other college expenses, such as books, supplies, and testing fees, are the responsibility of the student. Those who are interested may apply today by submitting the online form at www.yc.edu/promiseform .
Vice President for Community Relations, Rodney Jenkins, updated the Board on the community meetings he's taken since joining the College in July. Jenkins reported, "In discussions with business leaders, Chambers of Commerce, community stakeholders and elected officials, we asked them: 'what three things can we do together?' All those groups were consistent in their answers: transportation, workforce and housing."
Jenkins noted that the discussions are ongoing in all three cases, but a theme of open communication and collaboration, involving the exploration of public and private partnerships, are critical to each topic moving forward. "Instead of talking at them, we listened to them," said Jenkins. In each case, the question is, "how do we meet your needs in the long term?"