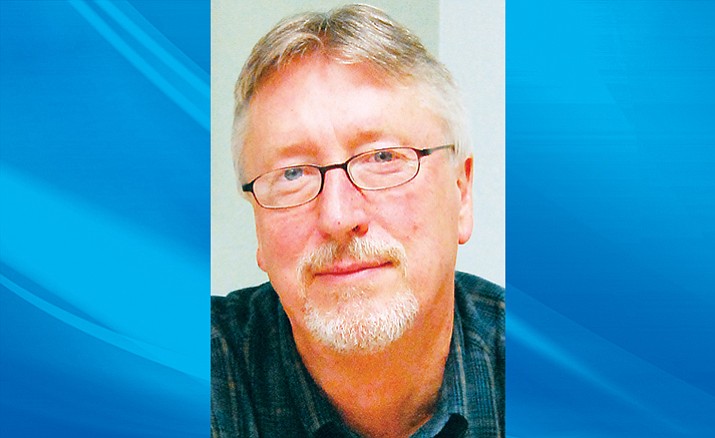 Originally Published: November 18, 2017 2:14 p.m.
There are few problems that cannot be traced back to a point in time where the best of intentions were lost in a sea of troubles.
It is a position Camp Verde now finds itself in with its special events: a.k.a. Spring Heritage Pecan and Wine Festival, Cornfest and Fort Verde Days.
Finding a way out of a sea of troubles starts with understanding of how we got where we are, followed by a commitment to finding a better way.
The "how we got here" began in earnest in the 1990s when the Town of Camp Verde started to take on a growing list of events.
That list included and morphed to include: Independence Day, Block Party, Pioneer Days, Crawdad Festival, Pecan, Wine and Antique Festival, Highland Games, Spring Gun, Knife and Outdoor Show, Halloween Haunted House and the Mule Show.
The events were funded in large part with taxpayer dollars and/or took an inordinate amount of Town staff time and resources.
By 2006, the cost of the events had spiraled out of control. In fact, no one could give an accurate accounting for their costs.
Estimates went as high as $600,000, when taking into account the addition of new positions in Parks and Recreation and Maintenance, and the collective time of employees in other departments.
A former town manager once stated that for a single event, 40 percent of Town employees spent most of an entire month preparing.
The special event tent collapsed in 2008, along with the economy.
After a soul-searching review of priorities, the Town Council dropped its support.
Enter Carlie Androus and her sister Debbie Roulette. Unwilling to see such institutions as Fort Verde Days and Cornfest disappear, the two gathered up a group of like-minded locals and Camp Verde Promotions was born.
An all-volunteer organization, CVP has kept the events going for nine years. And they have done it with a minimal impact on the Town's budget and staff time.
They have even given money back to the Town to improve the venues in which they host the events.
But there is a practical limit to what volunteers can do and are willing to do. Especially when it is a small group shouldering a considerable workload.
The impact of "dis-investment" in special events is once again being felt. The heavy lifting referred to by outgoing CVP vice president Nikki Miller, in a recent newspaper commentary, has taken its toll.
They are burned out, and the time has come, once again, to regroup.
Camp Verde Promotions and its newest partner, the Camp Verde Business Alliance, will be sitting down with the council next month to take a hard look at the events and decide if there is a better way to do things.
The council will see a request for additional funding in next year's budget. There is plenty of room for a happy medium, somewhere between the current $10,000 a year and the former $600,000 a year.
But it is also time for the people who live in Camp Verde to decide if, in fact, these special events are still special. If they aren't, it's time to move on to other things.
If they are still of value, it's time the residents said so, not by a collective shout of support, but by a collective commitment to volunteer their time.
You make the call.
Nikki Miller 592-9137, Bobbie Tennant 300-0179, Julie Scott 963-1085, BJ Davis 301-5373, Julie Keeney 928-899-9498, Trish Peterson 239-213-8192 or Darlene Williams 451-1278.
Steve Ayers is the Economic Development Director for the Town of Camp Verde.
More like this story