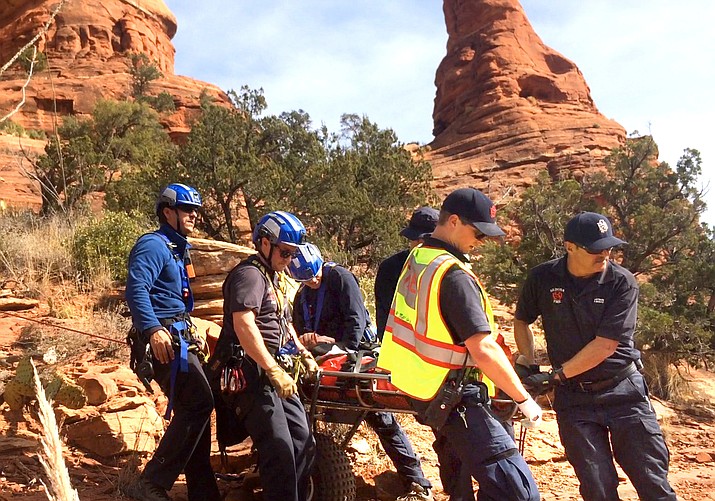 Originally Published: November 20, 2017 3:05 p.m.
SEDONA – An injured hiker was carried off the Boynton Spur Trail by Sedona Fire Department personnel Monday after a technical rescue off the side of steep red rocks.
According to Yavapai County Sheriff's Office, a call came in at 11:10 a.m. for a 24-year-old male who slid down a hill at the vortex at the end of Boynton Trail where it leads into Vista Trail. He hit his head and injured his leg. A female was hiking with him.
Sedona Fire Department arrived at the trailhead and transported the man to the Enchantment Resort where a Guardian Air helicopter was on standby. The man is in stable condition, according to SFD.
More like this story