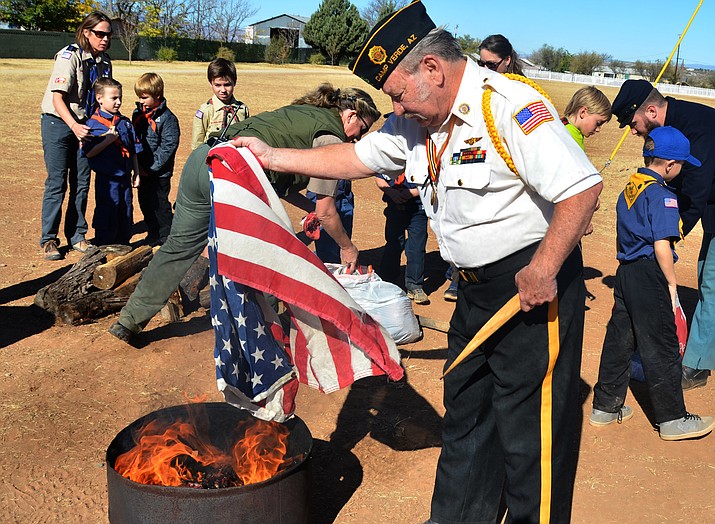 Originally Published: November 21, 2017 1:51 p.m.
Updated as of Wednesday, November 22, 2017 10:30 AM
Fort Verde State Historic Park and American Legion Post #135, along with the help of Camp Verde Post 93, Camp Verde VFW Post 6739, and the Camp Verde Boy Scouts, hosted their annual flag retirement ceremony Saturday. During the ceremony, groups disposed of American flags that have been retired from their purpose and cannot be flown anymore.