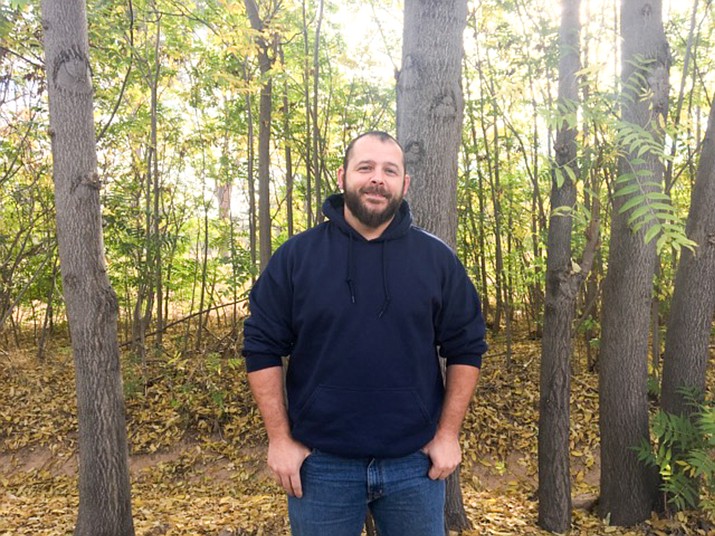 Originally Published: November 25, 2017 2:34 p.m.
Richard Berry was living out of his white Dodge Neon when he reached out to local non-profit Catholic Charities Veterans Services. Berry, 36, survived on income he received through disability for a knee injury.
Berry signed up for the Navy when he was 17 years old – he had to convince his mother to sign off on the paperwork, as his father refused.
"I absolutely loved my time in the Navy," Berry said.
In March, Berry was offered a contract to the Philippines. When he returned to the United States months later, Berry was divorced with nowhere to go. He came to Cottonwood to be near his mother and grandmother.
Catholic Charities was suggested to Berry through Veterans Affairs.
"I was completely taken by surprise. I'd been referred to people before who were supposed to help people like me, and they actually did. They not only helped my living situation but they helped uplift my spirits," Berry said. "It gave me hope."
Within 30 days of Berry picking up the phone, the program housed him and referred him to a Veterans Affair vocational development specialist. The specialist then referred him to vocational rehabilitation services, which allowed Berry for education benefits. He enrolled in Yavapai College to study electronics. While not exactly his passion, Berry says he is glad to be getting an education that will open more doors for him.
The education benefits also provided Berry with a living stipend which allows him to pay rent and utilities. Catholic Charities also helped him repair his Neon.

Ninety days out from the day Berry called Catholic Charities, he says he has newfound confidence in being self-sufficient. He also enjoys participating in theater productions at local churches.
"They seemed to genuinely care about my wellbeing. Whereas other organizations seemed to want the grant money and to fill a quota," Berry said.
In the last grant year Catholic Charities has helped 182 veterans who qualified for the program. However, Jackie Nairin, a navigator at Catholic Charities, says the charity works with veterans who do not qualify in finding them other programs that can help.
"If there's a veteran out that is homeless, or at risk of becoming homeless, or needs help and feels that no one will, I would definitely urge them to go to Catholic Charities…they're there to help us," Berry said.