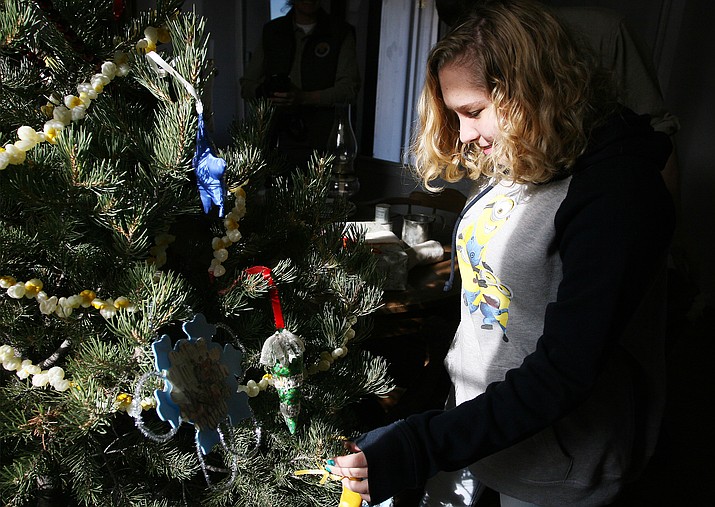 Originally Published: November 28, 2017 3:06 p.m.
In the 1700s, a tussie mussie was sometimes used to hold herbs and flowers to conceal body odor.
During the Victorian era, two lovers might use a tussie mussie to share a note.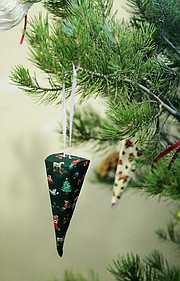 Also known as posy, this unique decorative will be the object of Saturday's Victorian Ornament Making Workshop at Fort Verde State Historic Park.
Look at classic period decorations and use similar materials to recreate the appearance, style and texture of the era.
From 10 a.m. to 2 p.m. Saturday, Dec. 2, the workshop will kick off Fort Verde's Victorian Christmas.
The workshop is free, but donations are accepted to cover the cost of the workshop.
From Dec. 2 through Jan. 5, Fort Verde will be decorated for the holidays, as a reminder of how soldiers and families celebrated Christmas.
Walk along Officer's Row as fireplace mantels and Christmas trees will be adorned with timeless decorations, while wreaths and garland also help create a festive environment.
Daily from 9 a.m. until 5 p.m., come enjoy Victorian Decoration Displays at Fort Verde State Historic Park.
From 5 p.m. until 8:30 p.m. Dec. 8-9, Fort Verde will host its annual Candlelight Tours with reenactors conducting guided tours dressed in period attire.
Take a candlelight tour of the Officers' Quarters decked in Victorian-style decorations.
Admission fees to the park apply for all activities and events. Adults, $7 each; ages 7-13, $4; ages 6 and younger are free.
Fort Verde State Historic Park is located at 125 E. Hollamon St. in Camp Verde. Call 928-567-3275 for more information.
More like this story