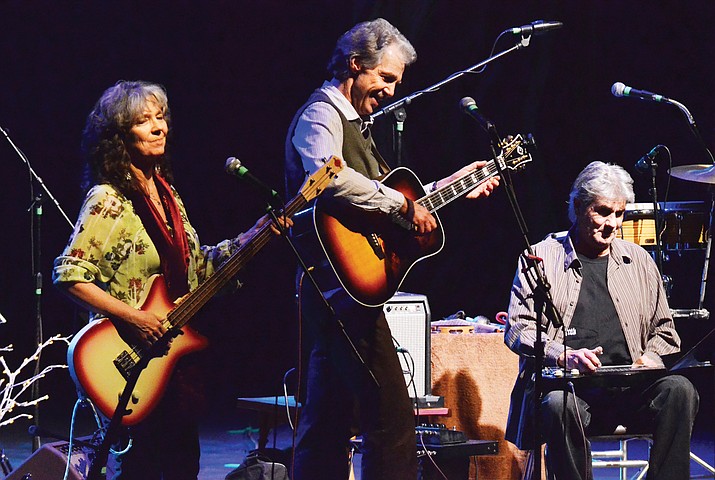 Originally Published: November 28, 2017 2:02 p.m.
The annual Circle of Friends Holiday Concert, a Verde Valley tradition, is set to gather folks of all ages together for what promises to be an evening of seasonal song and cheer.
Many local performers will join musician and host John Ziegler on Sunday, December 17th at the Mingus Union High School auditorium. Mount Hope Foods sponsors this event every year, and will once again provide free refreshments.
The songs and music will be seasonal, spiritual, and at times eclectic, so come prepared to have your spirits lifted as these entertainers share their simple gifts with the community.
The Circle of Friends is a way for old and new friends to gather and share their music with the community. A variety of musical guests are set to perform, including The Mingus Union High School Choir and members The Johnny Lingo Trio.
The two-hour concert is free to the public. Come early.
Doors open at 4:30 p.m. with refreshments and the concert starts at 5:30.
Also, Mount Hope Foods will match donations, dollar for dollar (cash only) with all proceeds going to our local food bank.
Call 634-8251 for more information.
More like this story