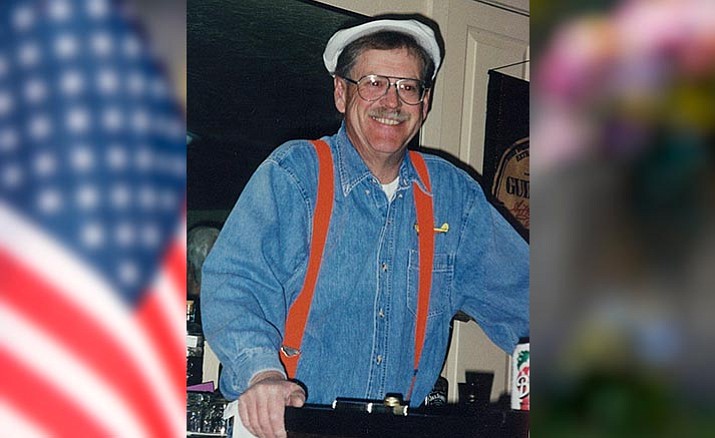 Originally Published: November 28, 2017 1:47 p.m.
Jonathan Fineman passed away quietly at his Airpark home on November 17. He was born in 1940, grew up in Hollywood and Vermont, from where he moved to Camp Verde 21 years ago.
He was preceded in death by his parents, Irving and Helene, and his step-daughter Bethany Jeanne Bach.
He is survived by his wife Bette (nee Franks), with whom he recently celebrated their 39th anniversary, brother Joseph, step-children Kristelle Sim, Robert Bach, Erica Berdan, James Bach and Jonathan Bach, 6 grandchildren and one great grandson.

Numerous cats, dogs and a horse shared his homes, with one cat remaining, Gipsy Major, who loved Jon more than humans can know and yowled by his bed to alert his wife.
Jon served his country as a Paratrooper in the Army, and Fire Technician in the Navy, which took him to Viet Nam under the orders of the CIA doing secret "advisor" activities in 1962.

He survived his injuries with dignity, although left with scars and maladies which eventually took him away. In 1963 he entered the University of Vermont achieving a degree in Electrical Engineering.

Right away to IBM and he was there for 25 years, receiving recognition for several patents for semi-conductor processes, and special awards for detecting manufacturing errors. He loved explaining complicated topics except computers, which he helped create but loathed using.
As his passion was aviation, at a sailplane port he found Bette, who had learned to fly before he had, and owned a classy biplane. They had many beautiful trips together from Canada to the Bahamas.

Retiring early, he took his hobby seriously, was a flight instructor, an aircraft mechanic for a feeder airline in New York, and flew freight for UPS and FedEx for 5 years, retiring again to Arizona so the couple could have more years of flying their airplanes in fine weather. He loved animals, and cared for his friends, helping many through the years.
He had a great sense of humor, always upbeat, and created Fineman World, where men are punished for violence, lashed for cruelty to women and animals, and don't tell the truth. Pound any key, Jon. May the Force be with you …
Information provided by survivors.