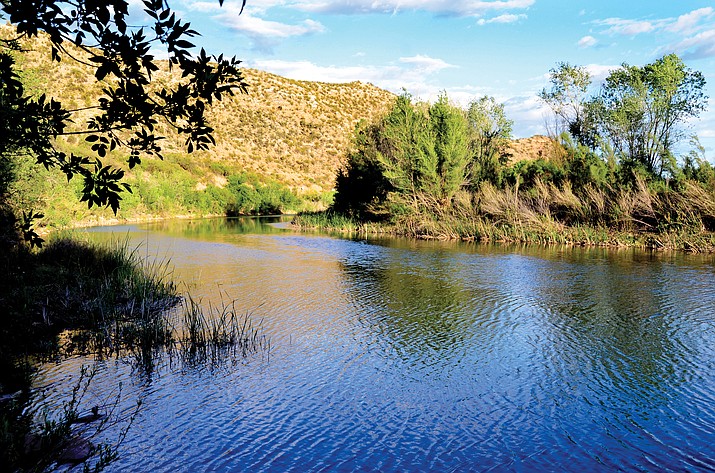 Originally Published: November 30, 2017 1:03 p.m.
In May of 2017, Yavapai County Board of Supervisors Chairman Thomas Thurman suggested to the Verde Front Leadership Council that the County write a Verde River Recreation Master Plan to cover unincorporated areas not included in the Clarkdale, Cottonwood and Camp Verde River Recreation Master Plans – the Leadership Council approved this suggestion. A National Parks Service "Rivers, Trails, and Conservation Assistance" grant proposal was submitted by, and subsequently awarded to, Yavapai County to provide assistance in funding the creation of the master plan, according to a press release from District 3 Supervisor Randy Garrison.
Nov. 15, the BOS voted unanimously to approve a not to exceed amount of $15,000 to hire a consultant to write the Yavapai County Verde River Recreation Master Plan. This money will be added to the $15,000 contribution from a National Parks Service grant, stated the release. Chip Norton, President of the Friends of the Verde River also spoke at the meeting and said, "the Friends of the Verde would be willing to add an additional $10,000 to the project."
The Verde River Recreation Master Planning will cover the unincorporated areas in the Verde Valley and seamlessly integrate with the three current community River Recreation Master Plans as well as law enforcement and safety efforts across jurisdictional boundaries, according to the release.
Chairman Thurman said, "No planning is bad planning." He went on to explain that "Creating sustainable recreation in the Verde Valley is the best way to serve those who live in the area as well as those traveling from outside the area, who use this great resource."
A few of the things that are expected from the Master Plan could include, finalized maps of the river, suggestions on future access points, and mile markers along the river. In reviewing the map, it appears the scope of this work would begin up river from Clarkdale in the Sycamore Creek area, and go all the way down to ten miles south of Camp Verde in Beasley Flats, stated the release.
A map of the area has been posted, as well as the scope of work document, and several similar plans, at www.Yavapai.us.
More like this story