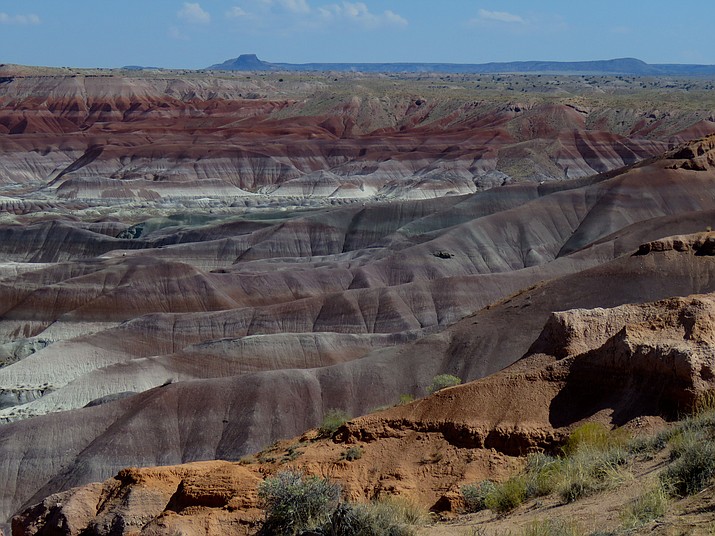 Originally Published: October 6, 2017 11:18 a.m.
Here in Northern Arizona, we are blessed to have many stunning views nearby, not the least of which is the Painted Desert. Located just north of I-40 near Winslow and Holbrook, the Painted Desert is an artist's dream, a panorama of nature's canvas brushed by every color of the palette. The views are timeless, but not static; shadows and sun play tag across the endless reaches, dust devils whirl by, and jackrabbits and antelope skitter across the landscape, unaware of the beauty around them.
Melissa Bowersock is a photographer and multi-genre author with multiple novels and non-fiction titles to her credit. For more information, visit her web page at www.newmoonrising.net.
More like this story