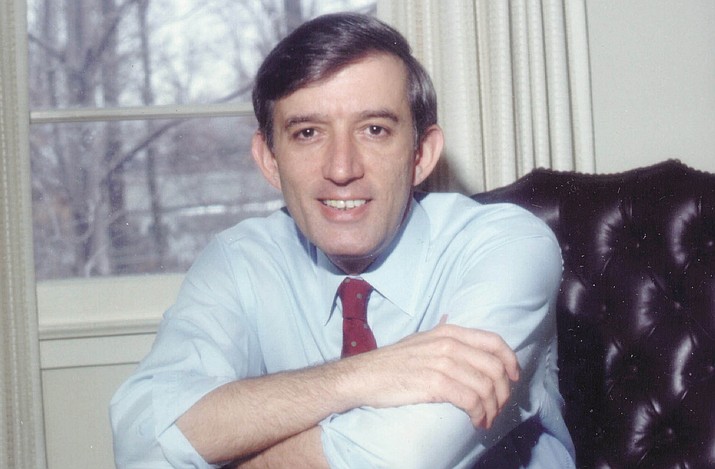 Originally Published: October 10, 2017 1:39 p.m.
WASHINGTON -- The investigation into the Las Vegas mass murderer who killed at least 58 people and wounded nearly 500 in a hail of gunfire is still searching for a motive for the massacre.
Whether they will ever find one remains to be seen.
It is now clear that Stephen Paddock, who brought 23 firearms and thousands of rounds of ammunition into his suite at the Mandalay Bay Resort and Casino, possessed all of the signs of a deeply psychotic, angry, gun-crazed killer who needed no motive other than becoming the man who carried out the worst mass shooting in modern American history.
He methodically carried out his cold-blooded plan that was long in the making, modifying firearms to turn them into automatic weapons, buying rifles with high-capacity magazines to pump out round after round of firepower in seconds, and selecting scopes to magnify his victims at an open-air, country music concert below his 32nd floor suite of rooms.
People in the several states where he owned homes in retirement communities, who were his neighbors, described him as a loner, distant, surly, unfriendly, standoffish, and quick to anger.
He was the son of a notorious bank robber who was once on the FBI's most wanted list and was said to have numerous mental issues of his own. At the time of his bank robbing spree, he was described by law enforcement authorities as a "psychopath" and as "suicidal."
While Paddock had no past criminal record, he showed some of the same mentally troubled symptoms of his father in the last weeks of his life before he committed suicide by shooting himself in the mouth before a SWAT team broke into his suite.
At Paddock's home in Mesquite, Nevada, police found 19 more guns and explosives, and a search of his car found ammonium nitrate, which can be used to make bombs.
Five more guns were discovered at another property he owned in Reno, Nevada, along with two shotguns and what police said was a "plethora" of ammunition.
All told, he had purchased rifles, shotguns and handguns in Utah, California, Texas and Nevada.
He was divorced twice during the 1970s and '80s, but had a long relationship with a woman from the Philippines, who is a citizen of Australia.
The live-in girlfriend, Marilou Danley, left the U.S. a week before the shooting, and police have called her "a person of interest."
She returned to the U.S. Wednesday for questioning by the FBI, but in a statement read by her attorney, she said, "He never said anything to me or took any action that I was aware of that I understood in any way to be a warning that something horrible like this was going to happen."
But what can we make of all this? What drove this 64-year-old man to plot such a horrific attack on thousands of concertgoers? What happened in his life that would trigger this insane act on fellow human beings?
How can a former accountant, postal worker and IRS agent who made a lot of money in real estate, gambled for big stakes in the casinos, owned a number of homes, and shared his wealth with others, descend into insanity?
We may never know the answers to these and other questions that were buried within a deeply disturbed and homicidal mind.
"I can't get into the mind of a psychopath," said Sheriff Joseph Lombardo, the Las Vegas police chief who is leading the investigation.
We've experienced many mass shootings in recent years, with each episode seemingly more deadly than before.
Last year, 49 people were killed by a terrorist in an Orlando, Florida, nightclub. In 2012, it was a shooting at Sandy Hook Elementary School, where 28 were gunned down, including 20 children aged 6 and 7. In 2007, 33 were killed by a deranged college student at Virginia Tech.
There are 12,000 gun homicides a year in the U.S., and "for every one person killed with guns, two more are injured," according to 2015 data from the U.S. Centers for Disease Control and Prevention.
Earlier this week, reporters asked President Trump if the Las Vegas mass shooting will prompt him to consider gun control legislation.
"We have a tragedy," Trump replied. "We'll be talking about gun laws as time goes by."
Asked if it will trigger a new round of debate about the issue: "At some point, perhaps, that will come. But that's not for now; that's for a later time."
Donald Lambro has been covering Washington politics for more than 50 years as a reporter, editor and commentator.