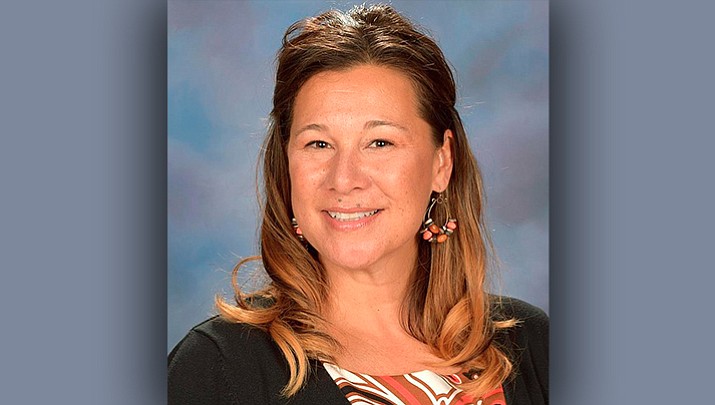 Originally Published: October 14, 2017 5:22 p.m.
PHOENIX — Police on Friday say they found a body that is believed to be that of a 44-year-old Arizona teacher who went missing last week after posting bond for a man.
Flagstaff police say they found the body likely belonging to Cathryn Gorospe on Friday and that an autopsy is pending. They wouldn't say where the body was found or what the cause of death could be.
The body recovery came after family and friends conducted an unofficial search for the Phoenix-area kindergarten teacher who went missing last week after posting bond for a man, the woman's stepmother said early Friday.
Flagstaff police spokesman Cory Runge said law enforcement officers found the body during a search.
"The Flagstaff Police Department would like to express our condolences to her family and thank the public for their patience and assistance during the search for Cathryn," Runge said in a news release.
Gorospe hadn't been seen since she posted bond for her friend, 27-year-old Charlie Malzahn, on Oct. 7.
Authorities said Malzahn, who has a criminal history, wouldn't tell investigators about the woman's whereabouts.
About 25 people from Coconino County Sheriff's Office, including search and rescue volunteers, two dog teams and regular deputies were searching the forests in the Williams area, Wiltenmuth said.
The two were supposed to eat dinner and return together to Phoenix, according to Gorospe's roommate, who reported the Arrowhead Elementary School teacher missing Sunday afternoon.
Flagstaff police believe Malzahn took Gorospe's vehicle from her at some point Friday night, and he allegedly tried to get a gun and drugs from an acquaintance in Clifton early Saturday.
"He damaged that car and the two sides of the bumper broke off," Deidre Gorospe said. "If we find those two pieces of bumper, we will have a better idea of where she is."
Malzahn allegedly tried to buy items at a Tucson mall Saturday afternoon with Gorospe's credit and debit cards, which he told police he had permission to have.
Tucson police impounded the cards, and Malzahn drove off in a vehicle that had some blood on the center console, inside door panels and sunroof area, according to the Clifton acquaintance.
The SUV was spotted early Monday in Phoenix. Malzahn was arrested after he crashed it following a police pursuit.
Deidre Gorospe said a botanist looked at forensic evidence of vegetation on her stepdaughter's vehicle, and narrowed it down to three plants that only grow together in two areas of Arizona. Those places are the mountains near Williams and Top-of-the-World in eastern Arizona.
Deidre Gorospe said her stepdaughter's Christian spirit would lead her and that she is nice to everyone.
"She's always trying to help an underdog, and that's what we think might have happened," Deidre Gorospe said.