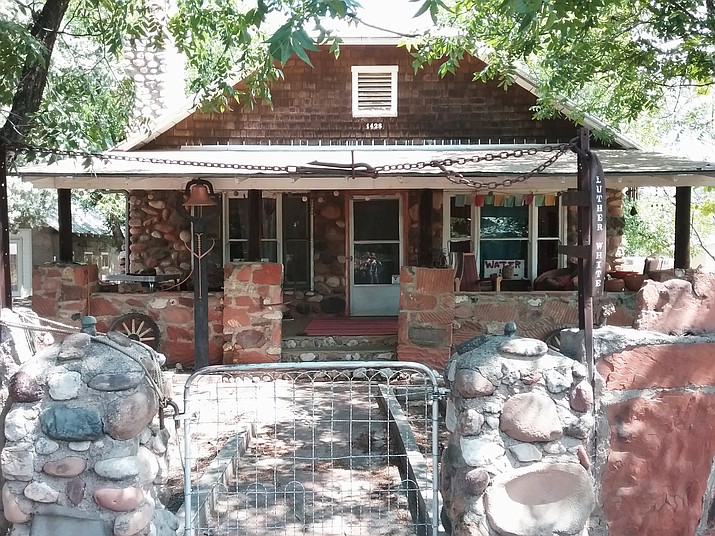 Originally Published: October 14, 2017 6:19 p.m.
COTTONWOOD – The City of Cottonwood and the Cottonwood Historic Preservation Commission are hosting the 4th annual Cottonwood Historic Home & Building Tour Nov. 4 from 10 a.m. to 3 p.m.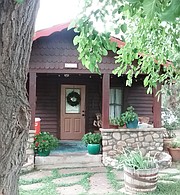 The tour will include several diverse homes and buildings that are part of the foundation of Cottonwood's commercial and agricultural community. Docents and exhibits will provide a history of the buildings and information about the people who lived and worked there.

The tour is a journey of discovery into the past and an opportunity to hear fascinating stories about the pioneer settlers and builders of the community.
Built from local materials
Homes and buildings featured this year will showcase Cottonwood builders and craftsmen who used local materials.
Manufacturers of rusticated cement block, Angelo Fornara, Guido and Alex Mariani, supplied the building blocks for the Cottonwood Council Chambers and family homes built in the American Foursquare architectural style.
The creative use of river-washed rock became popular at Cottonwood after the construction of the Yavapai County Upper Verde Justice Court in 1929, and famed architect Leslie Mahoney's Cottonwood Community Civic Center built by the W.P.A. in 1939.
The one-of-a-kind stone house of Luther White, still largely in its original condition, features the work of local builders and craftsmen who installed built-ins and a unique fireplace.

Stops on the tour
This year the tour will include stops at Carrollton (an 1890s "Wild West" community), Smelter City (founded in 1917), and Old Town Cottonwood.
Visiting the former Verde District Dairy site will be an opportunity to learn about the thriving dairy industry and the families who delivered milk daily to homes in Cottonwood, Clemenceau, Clarkdale, and Jerome.

More info
Transportation will be provided between the Old Town Center for the Arts and tour stops. Tour participants can choose to walk and/or drive to the tour stops. The tour is not handicapped accessible.

Tickets are $20.00. Kids under 12 get in free. Each ticket includes four complimentary drink tickets, which can be redeemed for wine tasting from participating wineries or for non-alcoholic drinks at participating cafes.
Tickets can be purchased in advance, either online at cottonwoodhometour.org, or in Old Town Cottonwood (City Clerk's office or merchants posting notice of ticket sales). Tickets will also be available on the day of the event, at the Tour headquarters, Old Town Center for the Arts (633 N. 5th Street). Ticket sales end at 3 p.m.
All proceeds go toward preservation of landmarked properties in Cottonwood (via Cottonwood Historic Preservation Commission's small grant program).
If you have any questions, or if you would like to volunteer (no experience necessary) send an email to cottonwoodhometour@gmail.com
More like this story