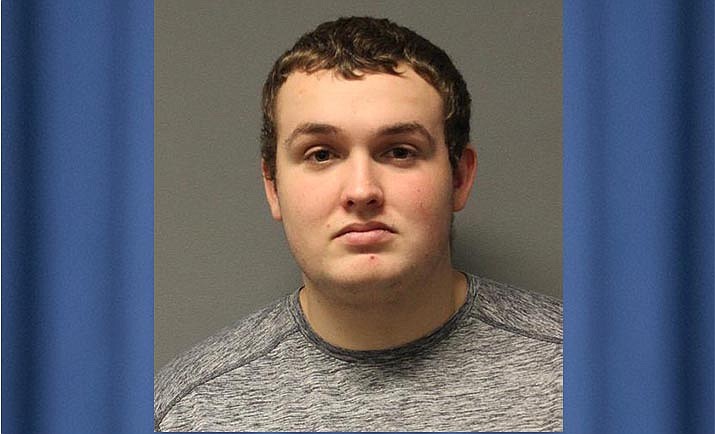 Originally Published: October 19, 2017 2:51 p.m.
CAMP VERDE – Jordan James Brunner, of Cornville, appeared out of custody at Yavapai Superior Court for charges filed against him regarding a June burglary in Cottonwood. Prosecutor Michael Morrison informed the court that victims were present in the courtroom.
Brunner, age 19, entered a plea of not guilty to all charges on June 12.
Brunner allegedly acted as the driver in a burglary of Hookies & Bookies, a vaporizer store in Cottonwood. The two other men involved with the burglary, Sirach Scott and Devon Howard, both 18 and of Cottonwood, entered the store at approximately 1 a.m. and stole over $15,000 in vapor smoking equipment and supplies.
Brunner dropped the two off and then picked them up after the break-in.
Brunner told police he did not initially know the two were colluding to the burglary until he saw the bags of vaporizing equipment.
When officers asked why he did not contact police at that point, Brunner told police he did not want to "rat out" his friend, Scott, and was afraid of Howard. Scott was convicted of theft and tampering with evidence in September and Howard was convicted of theft, burglary and tampering with evidence in August.
In court, defense attorney Ryan Stevens of Griffen & Stevens, the law firm representing Brunner, requested to withdraw from the case. Court documents cite that Brunner had "failed to fulfill obligations to counsel."
Judge Michael R. Bluff set Brunner's first case management conference for Nov. 13.
More like this story